Skater XL attempted a more realistic take on a skateboarding game when it launched last year. While some of that attempt deserved merit, there was certainly room for improvement. One big issue we found was a lack of content, and the developer has been working to add more ever since. The latest addition to Skater XL is the Warehouse map, now available through the mod browser.
The Warehouse is a new Skater XL playground that started life as a community project. It was initially drafted by Yaky, one of the community's established map makers. Developer Easy Day Studios says the map features a "unique ambiance" that feels like an outdoor skatepark has been plonked indoors.
The Warehouse's setting also contains Palm trees that are scattered all over, adding to the outdoor feel. When it comes to actual gameplay, the new map includes various configurations of ledges, hips, rails, and quarterpipes. Although the map was born as a community mod, Easy Day Studios has then added some visual flourishes. The team says that Yaky's original map design remains intact though.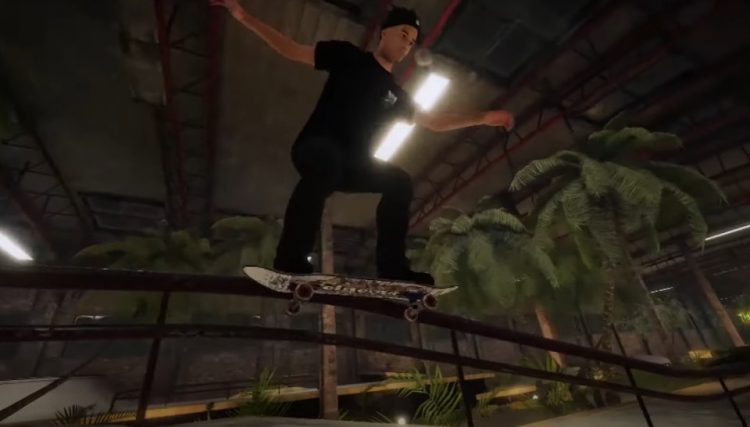 The map is being added through the mod system, which was introduced last month. Community mods are now available on all platforms, and already contained over 250 pieces of content at launch around a month ago. Of that content, three maps were present, and The Warehouse is the latest addition there.
A welcome addition
When we went hands on with Skater XL at launch in August, mod support wasn't a thing. Learning of it now, it's a very welcome addition though. Content was threadbare at release, and mod support is a sure fire way to get more content into the game. While developer DLC is expected, mods are welcome to bulk out the content count.
The Warehouse map is available now in Skater XL, and here's a short trailer for a sneak peek.