SnowRunner is moving into second gear next week, with the introduction of season 2 content. Season 2 for premium edition and season pass owners takes players to the Canadian wilderness with a new sandbox region. It all starts on November 16 for PC, when the new SnowRunner update drops.
Season 2 Explore and Expand brings two new maps set in Canada's Yukon wilderness, alongside some other additions. Three new vehicles are being added, including the CAT 770G. This is the largest truck in the series yet, and is sure to be tough to handle in the new region. There are some new customization options coming as well, that can be applied to previously released vehicles too.
The two new maps are filled with just what you expect from SnowRunner's formidable terrain. There's snow-covered valleys, deep rivers and dangerous mud banks here, to test out your new vehicles on. The region also delivers a brand new mechanic. Cargo crafting is a new feature coming with Explore and Expand that enables you to build a processing plant from scratch.
SnowRunner season 2 is also delivering some more free content, to launch alongside the premium expansion. Two new trials are being added to the game, alongside an Xtreme cargo option, and new customization options for interior and exterior decoration. Perhaps most importantly, new free missions will be added to the existing Alaska and Taymyr maps.
Dashing through the snow
SnowRunner is a follow up to MudRunner, a game about trucking in extremely tough conditions. As the name suggests, SnowRunner delivers a different environment, while expanding on the series' rugged driving physics. It was a bit of a sleeper hit when it launched earlier this year, as it provided another completely unique driving experience.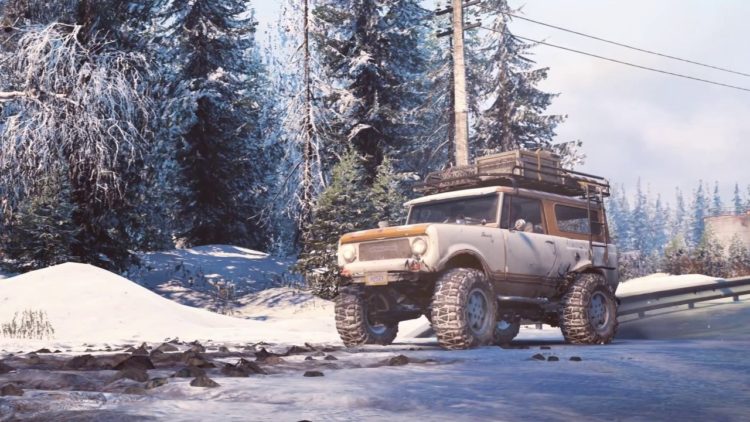 Developer Saber Interactive continues to expand on the game with free and paid content, and we're interested to see where it goes next. SnowRunner season 2 kicks off November 16 on PC.