Hollywood scuttlebutt is a constant in the age of the internet, and unless you hear news from a small handful of outlets, it is usually better to not believe what you hear. One of those reputable outlets is Variety. If they report something, then you know it is happening. So it is to the happiness of many Sonic the Hedgehog fans that Variety has reported that a sequel to the live-action movie is in the works.
Gotta go fast into production
It shouldn't be a surprise. The first film released in February and had the best opening weekend of all time for a film based on a video game property. It was also the fourth-best Presidents' Day weekend debut overall. Worldwide the film grossed over $306 million, which is nothing to scoff at given the film's disastrous first impression, the one that gave us a horrifying nightmare-inducing version of Sonic that fans quickly lambasted over the internet. It was surprising then when the studio actually listened and fixed Sonic's character design. Considering how much bank the film brought in for Paramount Pictures, it was definitely the right decision.
The Sonic the Hedgehog sequel will also bring back the original team of filmmakers. Jeff Fowler will be in the director's chair once more, with Pat Casey and Josh Miller returning to pen the script. The film is obviously very early in development, so no decisions on casting or a tentative start date for production have been determined. It is a pretty safe bet though that Ben Schwartz will return as the titular Blue Blur, as well as Jim Carrey as the villainous Dr. Ivo "Eggman" Robotnik.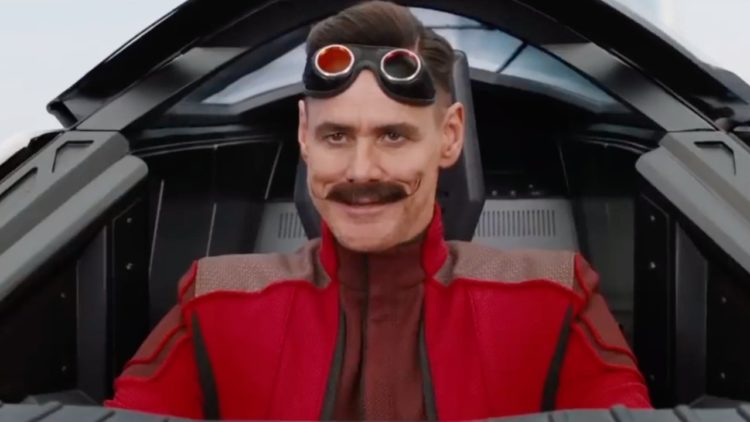 Can you smell what the Knuckles is cooking?
Rumors had been circulating for a while that Knuckles would make an appearance in the sequel, with some claiming Dwayne Johnson was interested in the role. There's zero way to know the accuracy of that, but I personally think that would be inspired casting. Even if that weren't the case, adding Knuckles seems like an overall good idea considering the first Sonic the Hedgehog film's beginning and post-credits sequence.