The countdown until the end of Fortnite Season 6 is on. Thanks to Epic Games, there are some final few chances to quickly complete the battle pass through Foreshadowing Quests and the usual weekly challenges. Week 11 has introduced some brand new challenges, with some more complex to take on than others. One of the weekly challenges asks you to place a Spirit Crystal at the tallest mountain in Fortnite. However, once you know where the tallest mountain is located, you'll have the challenge completed in little time.
If you have been a fan of Fortnite for a while, you may recognise this location. In the past, there have been other challenges where visiting the tallest mountain in the game was required. The tallest mountain in Fortnite is known as Mount Kay. Currently, this is the highest point of the map and you will find it just south of Catty Corner.
Placing the Spirit Crystal and completing the Fortnite challenge
Once you have reached the tallest point of the mountain, you will have to place the Spirit Crystal. The Spirit Crystal is not an item you need to collect. Instead, it will appear as a prompt when you approach the glowing object at the top of the mountain. Interacting with it will place the Spirit Crystal on the ground and the challenge will be marked as complete.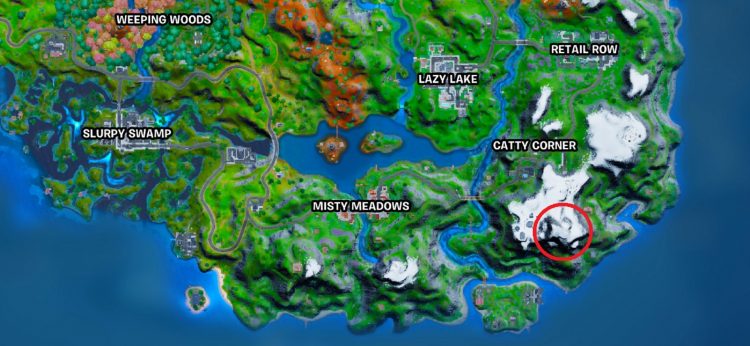 When trying to place the Spirit Crystal at the tallest mountain in Fortnite, you are likely to encounter other players trying to complete the challenge. Therefore, you may want to visit a nearby location and grab some weapons first.
Upon completion of this challenge, you will earn a total of 24,000 XP towards your battle pass. This challenge is definitely worth completing if you are trying to unlock the last few cosmetics.
For more guides on how to quickly complete Fortnite challenges and other things like where to find exotic weapons and unlock skins, check out our guides and features hub.