With the slew of games being revealed at the Xbox Games Showcase, there is plenty to get excited about for fans of all genres. For those looking for a bit of horror with your first-person shooter, you are in luck. Stalker 2, the sequel to one of the genre's classics, Stalker: Shadow of Chernobyl, is coming. It is a console launch exclusive for the Xbox Series X and part of the Game Pass program. It will, of course, make its way to the PC as well.
The first trailer for Stalker 2 was also revealed at the showcase, giving us a glimpse of some familiar sights. The Ferris wheel inside the Pripyat exclusion zone instantly brings back memories. However, you cannot do without those weird anomalies either. From floating, glowing rocks, a school hallway being filled with electricity, to an orb distorting gravity and crushing cars, Stalker 2 is definitely new yet familiar.
Future unclear
Developers GSC Game World is back, with the Ukrainian studio not yet targeting a specific launch window for Stalker 2. The game was originally announced back in 2018 with a slated release window of 2021. Those plans appear to have changed.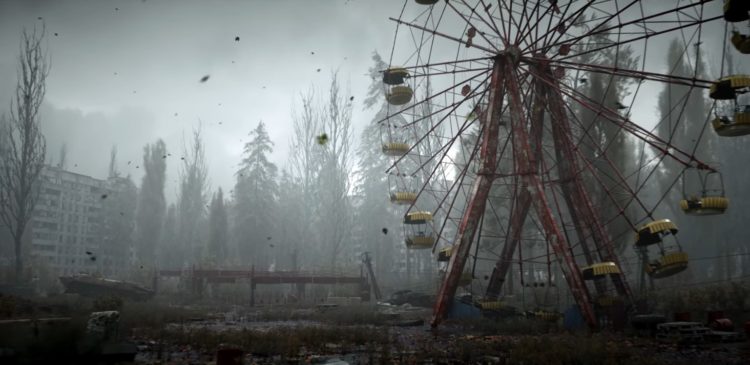 In a post on Facebook, GSC Game World also shared more details about the game and its trailer. While the trailer was not showing in-game graphics, it represented "the level of graphics and atmosphere" the devs are trying to reach for the final product. A press release stated that it is being built on the latest version of the A-Life simulation system that was the foundation for other games in the franchise. Stalker 2 will also bring "one of the biggest seamless open-worlds to date," and feature an "epic, non-linear story."
Your choices made in the game will have an effect on the "fate of characters and local events, but also the world as a whole."
"With different behavior of characters and mutants," GSC Game World explained, "the Zone changes constantly. Every playthrough will be unique with lots of things happening every moment, even if the player doesn't witness them directly."