Stardew Valley helped usher in another golden age of farming simulators when it first arrived in 2016. Its brand of pleasantness set against its adorable art style and features meant many instantly fell in love with developer ConcernedApe's creation. That world is becoming even more lovable with this latest mod.
Thou shall not harm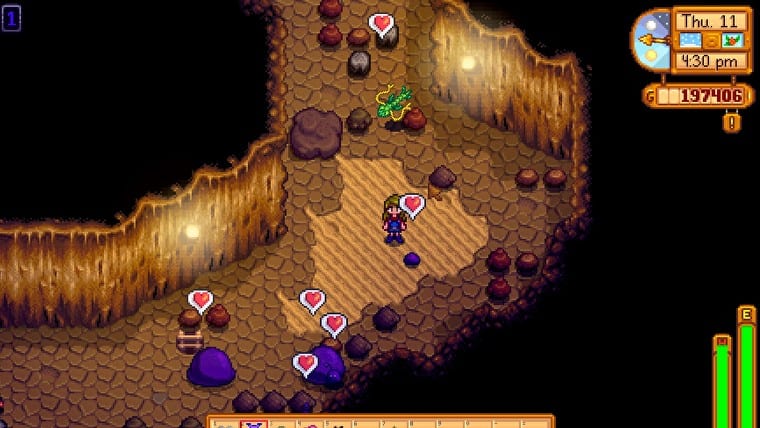 Dubbed Pacifist Valley, no longer will you be eliminating monsters as you venture deeper into the mines. Creator Aedenthorn wants you to be nice to everything beneath Pelican Town, and enjoy yourself. Replacing "all weapons with hearts, feathers, stuffed animals, flowers, and other non-violent love devices," it is time to make some friends.
What "love devices" are is left to your imagination, but they will come in handy in handling the denizens of the deep in Stardew Valley.
Love is the way
The previously violent monsters can no longer die, but instead will fall in love with your farmer avatar. They will still drop loot, but from where, nobody really knows. Attacking animations have also been replaced with kissing and heart emotes.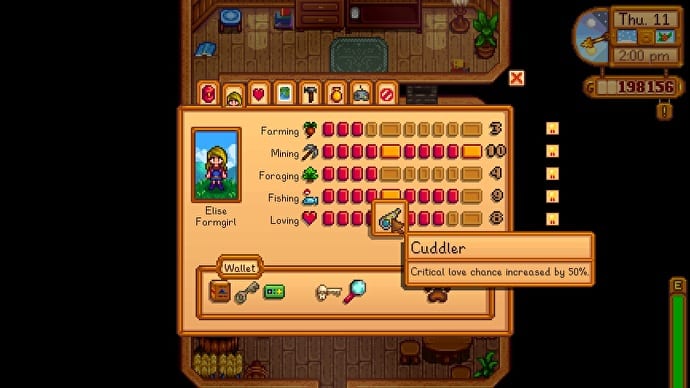 Aedenthorn has also replaced the in-game text that has references to killing monsters in Pacifist Valley. Even quests and item descriptions are reflecting the new harmonious relationship, as much as possible. If the mod has missed something, the creator is "happy to patch it if you find residual deadliness in the game."
While it has surely been a labor of love, the mod has not completely removed all forms of killing. Fish and ocean life obtained via fishing are still victims of your farming progress. However, that will likely be fixed in the future.
Support for Stardew Valley has been great, but with ConcernedApe working on other projects, having fans of the game step up to create new ways to play is awesome. But we don't need another reason to jump back into Stardew Valley; the power of love compels us.