Some more juicy tidbits have been revealed about the upcoming Stardew Valley 1.4 update. Eric Barone, developer of Stardew Valley, has dubbed 1.4 the 'everything' update because it's going to be touching every aspect of the game. We already know the update will allow players to dabble in aquaculture with the new farm building, the fishing pond. But there's loads more in store for the Valley.
Completing the 1.4 update hasn't been the smoothest road for Barone. It's been more of a bumpy farm road, with the farmhouse seemingly just over the next hill, but never getting closer. Barone recently parted ways with publisher Chucklefish over alleged unfair labor practices and he assumed sole control of publishing Stardew Valley on all platforms, except mobile.
According to Barone, part of the reason he wants to do it all himself is so he can be sure the game is exactly what he wants it to be. And exactly what he thinks fans want it to be. His team is made of himself and one other person. So, two people. And that's it. Now you understand why it's taken so long for the latest update to arrive.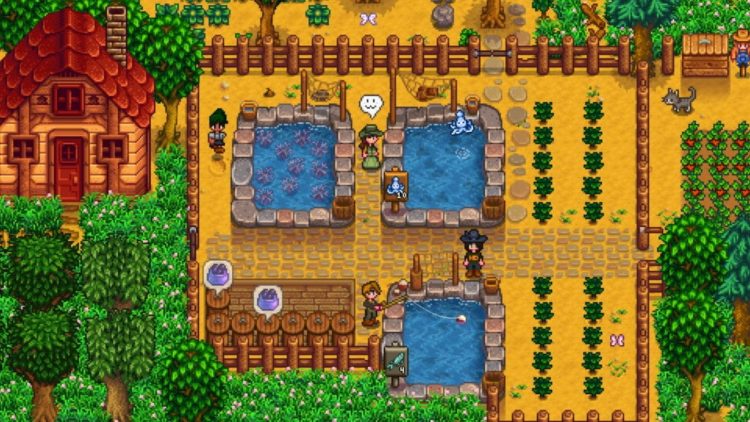 What's new in the Valley?
One of the biggest gripes fans have with Stardew Valley is the lack of meaningful things to do once you get married and have kids. The 1.4 update will add some depth to post-marriage life, which Barone hopes players will find heartwarming. He's also aware that there's always more that can be done to create a better, more fulfilling endgame for Stardew Valley, much like the endgame of life. It really is a wholesome game.
Update 1.4 will also bring with a load of quality of life improvements designed to make the game more convenient and effortless to play. These include being able to tab through inventory rows on PC, as well as being able to hover over an item to see if it's required for any of the community center bundles.
When exactly these updates will arrive is still unclear. It was nearly finished in July, but considering there have been a few bumps in the farm road, it understandably might be taking longer than expected.