Everywhere you look online these days, it's all about the upcoming sales. Black Friday sales, Cyber Monday sales, and now we have the Steam Autumn sale. November sometimes seems less about Thanksgiving and more about giving thanks for the savings. But yes, it's true: the Steam Autumn Sale just began today.
At the end of October, a Twitter user leaked the dates of the upcoming sales, and it looks like it was right on the money. Granted, they are not the most difficult sales to predict. But the Autumn sale usually starts on November 22, so it being a day early was a bit of a surprise.
Our Picks For The Sale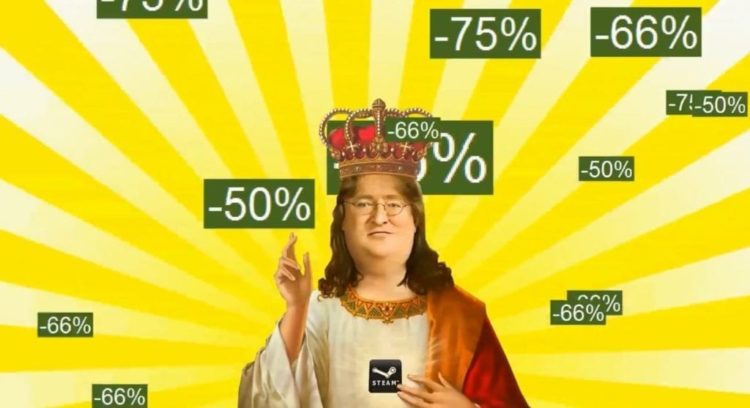 Nevertheless, the sale is going until November 27 at 10:00 am PST just after Cyber Monday. That said, with Steam becoming as bloated as it has in recent years, there are literally over 14,000 different products on sale. So I'm going to do a bit of perusing and give you some suggestions for deals to pick up:
Witcher 3 Game of the Year Edition 60% off at $19.99
Binding of Isaac: Rebirth at 50% off for $7.49
The First Hotline Miami at 75% off for $2.49
Left 4 Dead Bundle at 85% off for $2.98
Borderlands 2: Game of the Year Edition at 78% off for $8.79
Crypt of the NecroDancer at 80% off for $2.99
Psychonauts at 70% off for $2.99
Tomb Raider (2013) at 85% off for $2.99
Slime Rancher for 50% off at $9.99
Enter the Gungeon for 50% off at $7.49
Mass Effect 2 Digital Deluxe Edition for 75% off at $7.49
Nier Automata for 50% off at $29.99
Fallout: New Vegas Ultimate Edition for 50% off at $9.99
And finally, Assassins Creed Odyssey for 33% off at $40.19
There you have it! These, in my opinion, are the best sales. I tried to pick out ones that actually were discounted for a large amount (no 20% off bull donk) and gave you the most fun for your money.
Steam Awards Are Back
This sale also sees the return of the Steam Awards, the most haphazard and unreliable award ceremony for games across the platform. This is where, annually, players can nominate games for some of the worst categories out there. I'm not much of a fan of them, but it does at least get some new eyes on games that deserve it.
Let us know what you think. Did we miss any big name sales? What would you have picked? What are you grabbing during this sale? Crypt of the NecroDancer, Slime Rancher, and Tomb Raider are all surefire buys for me personally.