Ever wanted to play some good old 3-on-3 "sportsball" in a rainy, futuristic setting? What a weirdly hyper-specific thing to want. But somehow, you'd be in luck with Steel Circus.
This will be the first game made by Iron Moutain Interactive, an independent studio in Vienna, Austria. The company just dropped a teaser trailer for the upcoming closed alpha, with signups open now, though no date has been released yet. On the surface, you're simply trying to get the ball into the goal. But take a look deeper and you'll see it is a mishmash of many different sports. The players keep the ball in their hands, yet the goal is obviously based on soccer, and there are literal bumpers on the field. There are probably tons of other sporting influences as well.
But How Does It Play?
As far as mechanics go, it's a bit early to say. There appears to be a health system, KO gauge, and other status effects to avoid. And, with titles like League of Legends and Overwatch defining the MOBA genre, of course, each of the characters in Steel Circus has their own individual designs and movesets. I don't know what kind of future this is, but apparently shields, explosives, and robotic enhancements are also allowed. Each "champion" has a backstory and playstyle all their own.
Also, Iron Mountain is the one calling this a MOBA. Honestly, the definition of MOBA changes constantly, but they seem to be referring to the general control scheme of the game.
The company is aiming for about twenty characters and seven maps on release. Ambitious, considering all the balance they'll have to do with each new character. You can read about Steel Circus' currently-known characters on their site, such as the cyber-armed Shani and bagpipe-wielding Lochlan.  They're also defined as "champions," which seems a bit odd considering this is a sporting event, not an arena. But that might just be me.
Again, there is no official date for the closed alpha yet. Even so, you can go ahead and sign up for first dibs on their website.
It's Already Listed On Steam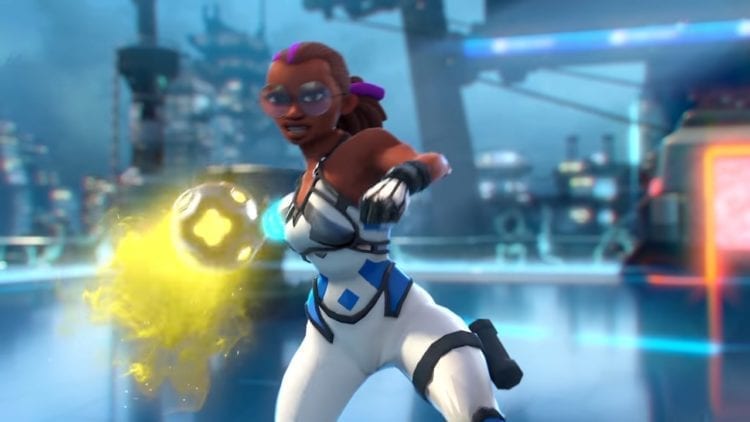 Steel Circus is coming to Steam (apparently in 2019), as it's already listed, and is being published by Oasis Games. It's up in the air if a sports-focused MOBA like this can be popular, but I'm sure that is what people said about Rocket Leauge before they hit 50 million players. So if the trailer entices you, like I know it does for me, make sure to sign up and keep an eye on your email for that sweet beta code. And let us know your thoughts and favorite character so far in the comments down below!