It has been a long wait for fans, but the highly-anticipated Super Meat Boy Forever finally made it into their hands less than two weeks ago. Just a few short weeks before that, we got a trailer for the follow up to the smash hit indie platformer. Despite what may seem like a quick turnaround on the surface, the sequel to the frustrating but fun platformer has been in development for quite some time.
A few days before the game released, we got a chance to speak with the writer, director, producer, and designer of Super Meat Boy Forever, as well as the co-founder of Team Meat, Tommy Refenes. Here's what he had to say about the new game, the legacy of Super Meat Boy, and where his career has taken him in our Super Meat Boy Forever interview.
On the eve of meat
PCI: What does it feel like on the eve of releasing Super Meat Boy Forever? From an outsider's perspective it feels like the ultimate culmination of the work everyone who has ever been involved with the project has put in going back a decade now. So I can't imagine what it must feel like to you.
Tommy: It's odd. The stress isn't the same as the first one, but it's still there and different. Up until launch I've been working pretty crazy hours so in a lot of ways this just feels like another day but in the back of my head the thought is looming that "Oh god, people are going to see what you've been working on for the last 4 years."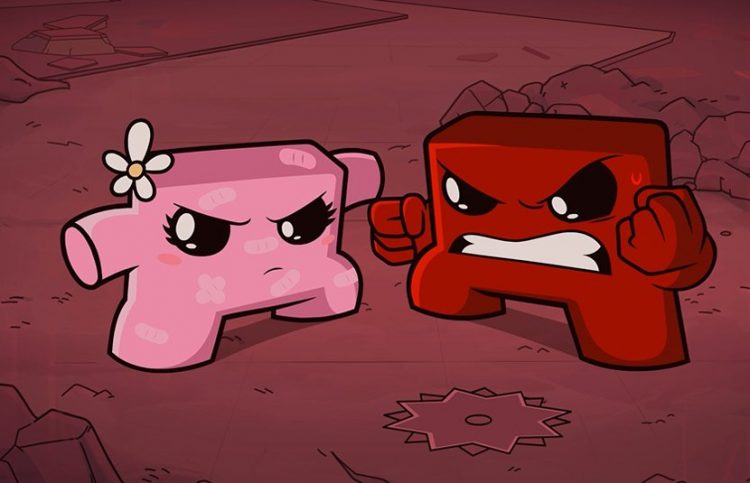 PCI: What aspects of Forever are you and the team most excited about? Anything that you wanted to do before, but couldn't because of technical limitations or anything like that?
Tommy: I'm pretty sure people will like the game, so the thing I'm most excited about is people seeing the story we've done. I'm excited for people to meet Nugget and some other characters that I don't want to spoil. It was a really cool experience to write a movie script and then spend a few years bringing it to life. It's a process that I really missed after we finished our last cutscene.
On two Kaiju fighting
PCI: The question that looms over every developer's head when a project is near completion or releasing is "what's next?" So I have to ask "what's next?" Anything you can talk about or just something you would like to do? Besides rest that is.
Tommy: Who knows. We drop some hints in this game but that all depends on the reception. If people like this one we'll probably make another Meat Boy game in the near future. If they don't then I have no idea! Maybe just retire and do options trading or something.
PCI: Way back in 2010 you had some fun with Apple and the App Store. With everything going on now with Epic and the lawsuit against Apple, do you feel vindicated in any way? Or maybe just amused?
Tommy: Nah, not vindicated. I'm not even exactly sure what they're going after, but the idea that a several billion dollar company is fighting a trillion dollar company is pretty funny. The Billion Dollar Underdog.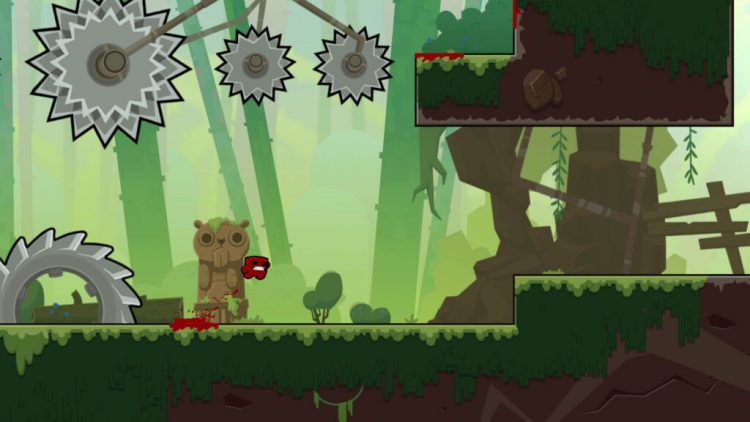 I mean if Steve can get in…
PCI: Is Forever a good jumping on point for anyone who hasn't had a chance to try out the series yet? Likewise, what can series veterans look forward to with this new entry?
Tommy: I think so! I feel that it's easier to pick up and play than the first one and it gradually ramps you into some pretty crazy and rewarding challenges. That's Meat Boy at it's core!
PCI: Meat Boy for Smash? Him and Bandage Girl would make a cool Ice Climbers style duo…
Tommy: That might work. Personally I'd rather Dr. Fetus. He could have a pretty sick set of moves.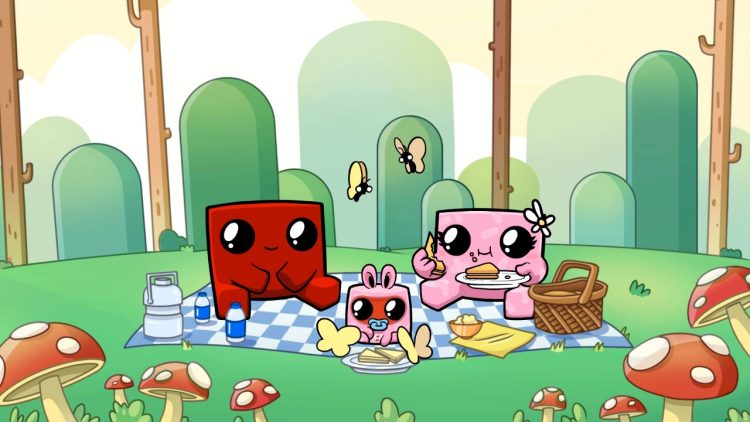 Another meat pun, something about brisket maybe?
PCI: Is there anything you'd like to tell the fans since Forever will be in their hands soon?
Tommy: A lot of people put a ton of work into this game and I think it's fantastic. I hope lots of people agree with me.
On behalf of PC Invasion, we'd like to thank Tommy for taking the time out of his busy schedule to come speak with us for our Super Meat Boy Forever interview. You can pick up Super Meat Boy Forever right now on Steam. If you're looking for more content to read into about the game, you can jump into our review to see how we weighed in on the sequel.