Arguably one of the biggest flaws shared by the Sword Art Online games is the inability to properly customize your character. The last game in the series, Fatal Bullet, did improve on this, but it still didn't give players enough options. This resulted in players' avatars looking similar to one another.
However, it seems as though developer Aquria has taken this feedback on board and improved character customization in Alicization Lycoris. The new key features trailer showcases a more complex character creation screen than the previous games, with plenty of choices for players to pick from.
Customization Art Online
While only shown for a brief portion of the trailer, the character customization segment does look promising. The list includes options for hairstyles, skin tone, height, voice, and plenty more. More so than options, the biggest change is that the sliders appear to make a far bigger difference this time around. In both Sword Art Online: Fatal Bullet and Hollow Realization, you often ended up with a generic Kirito-like character.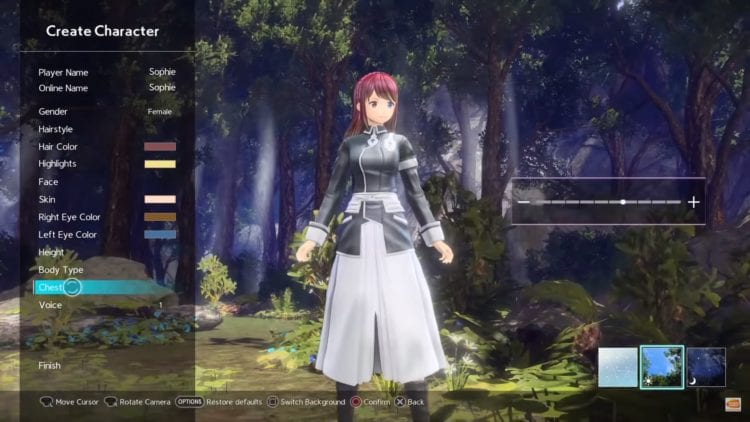 Outside of customization, the trailer also gives us an in-depth look at Sword Art Online: Alicization Lycoris' gameplay. The general gameplay appears to stick to the series' well-established hack-and-slash roots. Also, Aquria has tried to add a level of complexity to the combat. Instead of just mindlessly tapping away at buttons, the new Tactic Emulating AI System rewards smart inputs. Effectively, your AI party members will try to emulate your combos. By using efficient combos, your party's theoretical damage per second should go up.
The new trailer also touches upon secret arts, which are basically just powerful finisher moves in the Sword Art Online universe. More interestingly, it also confirms four-player multiplayer, with you and three friends able to party up and slay various monsters. As of now, it's unclear what all you can do in multiplayer.
Sword Art Online: Alicization Lycoris is set for a May 22 release. It isn't available for pre-order yet, but you can expect the option through Steam at some point in the near future.