Getting all the teams and shirts and logos in place for Euro 2016.
Konami sort out a few issues and add a load of new player likenesses and player updates.
Potentially bad news for PES 2016 (and future PES releases), but without more context it's hard to be sure.
Their solution is to delay Data Pack 2 (while the problem is fixed), and add some more kits and boots.
New teams, updated kits, and more realistic faces (for some) all coming in the October PES 2016 update.
Peter collects a tidy pass, finishes in the top corner, and goes to celebrate with 5,000 low-res clone fans in the PC version of PES 2016.
It won't magically salvage all the graphics on PC, but this pitch mod can spruce PES 2016 up a bit.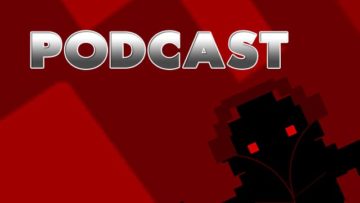 This week: GTA on the BBC, Dark Souls 3 in April, Konami stops making games (maybe), PES 2016 a bit crap on PC, Black Closet and Undertale.
Peter braves a series of stadiums populated by low-res cloned horrors, just to bring you the verdict on PES 2016's PC port.
Konami, when you treat PES 2016 PC players so poorly, at least be transparent about it.
Everyone else gets it in August, but not the PC.
Konami gets ballsy with PES 2016 info; though nothing yet about the PC port quality.
Neymar and "We Will Rock You," united at last.
PES 2016 looks to be PC-bound. Maybe we'll get a proper version this year.
Active comments on PC Invasion: