The Third Estate of the PC Invasion awards coverage is back for 2017. Step inside for the annual Alternative Awards.
It's a rather late arrival, but Prey now has a demo to try on PC. The game is also 50% off on Steam until late August.
Diligent modders have found a rather intriguing weapon that didn't make it to the final version of Prey.
The opt-in Prey beta branch on Steam has received a patch this afternoon, adding an FOV slider to the advanced graphics options.
Are corrupted saves getting you down? This new patch should sort things out.
Arkane's SYSTEM of development owes a lot to Looking Glass Studios, so it shouldn't be a SHOCK to learn of Prey's predominant heritage.
A few fixes to test out before it's pushed live such as corrupted game saves and more.
Is Prey a quality PC version, or just some horrifying black goop masquerading as one? Peter takes a cautious look.
Make sure you have the latest AMD drivers installed to benefit from a performance boost.
Don't want to wait for the slider to be added? Here are the settings that need changing to make it happen.
Arkane's technical engineer is pleased with the PC version performance and there are options to tweak.
Here's when you can start playing Prey and when you can get it onto your PC.
Arkane president Raphael Colantonio reiterates again that Prey is not a console port.
Morgan Yu wants to eliminate all the nasty aliens as Prey gets ready for launch.
Everything you need to know about Prey from Bethesda including story, gameplay, characters, videos, screenshots and more.
Will it? Won't it? We have no idea how it will perform on PC yet but Arkane appears to be happy with it.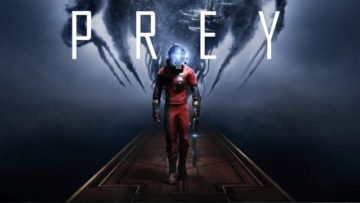 Prey is a first-person shooter with RPG elements being developed by Arkane Studios and published by Bethesda. The original game was released back in 2006 and this … Read morePrey Review
There;s a demo today but not for PC users. You can check out the requirements though.