Developers M2H and Blackmill Games have spent the last few months fine-tuning Tannenberg. This World War I shooter, a follow-up to Verdun, is set on the Eastern Front of the Great War. With wide-open fields, rolling hills, and vast forests, it differentiates itself from its predecessor (given how the Western Front was known for bombed-out ruins and the trenches of No Man's Land). Well, Tannenberg does still have some trenches for you to fight in if that's your thing. Check out the launch trailer below:
All Quiet On The Western Front, Let's Check The Eastern One
As mentioned, given that the game takes place in the Eastern Front, you're going to see new factions represented. Of course, Germany is still around leading the Central Powers. They're backed by Austria-Hungary and Bulgaria. On the opposite side of the fence is the Russian Imperial Army, the Frontovik forces. They've got the Cossack irregular troops as well as reinforcements from Romania.
Each faction is distinct with accurate representations from uniform to troop names. And let's not forget weaponry because there are dozens of them… well, dozens of bolt-action rifles for the most part.
The game's battlefields range from the rolling fields of Galicia and the ravaged villages of Poland. Trees dot the countryside as Austria-Hungary and Russia vie at the foothills of the Carpathians. The newest map, Dobrudja, is set in the Romanian and Bulgarian border as both forces wage deadly battle.
We've got a review that's still in progress, and you can read that at your leisure. I'll be playing the game further given today's official launch, hoping there'd be more milling about in the Asian server. When I was playing these past few days, the Asia server was deserted which meant I had to join the US or EU servers (which obviously causes a spike in latency).
If you're interested in checking out Tannenberg, you can take a look at its official Steam store page. We'll also be updating our official review within the week.
Related to this articleRelated to this articleRelated to this article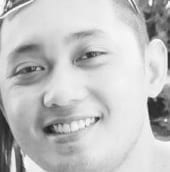 I'm a small business owner who's also writing on the side, contributing in various websites under the Enthusiast Gaming umbrella — Destructoid, Flixist, Daily Esports, PlayStation Enthusiast, and PC Invasion.
My Steam library has 1,131 games at the moment so we definitely have a lot of things to talk about.