Tateru is one of the fan-favorite Temtem, particularly after it took over the role of CEO and ran the Temtem Twitter account for April Fools. It's also one of the best looking Lumas in the game. So, with a 3x improved chance to catch a Luma Tateru in the Saipark with the latest Temtem Weekly Reset, expect the park to be packed with tamers trying to catch themselves a boss. As for the FreeTem rewards this week, we will likely see a lot of disappointed players.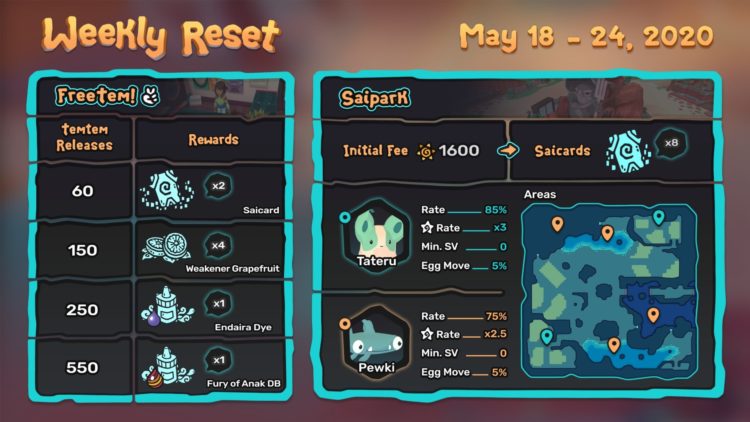 Rewards not to dye for
The higher tier FreeTem rewards this week are dyes. These are nice to have, as they are expensive to purchase. However, they're single-use. So, they are far less desirable as grind-intensive rewards than the Telomere Hacks or cosmetics from previous weeks.
The tier one and two rewards are both nice to have and won't require a grind to collect. As such, for this week, you should probably spend your time and energy trying to catch a Luma Tateru in the Saipark.
A Luma Temtem to die for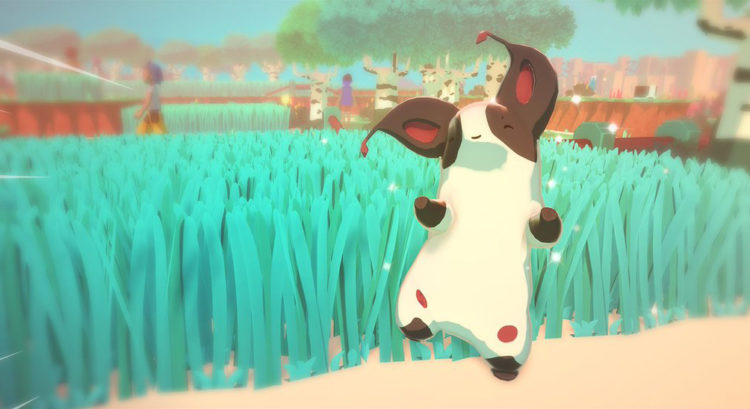 As mentioned earlier, the Luma Tateru recolor could be one of the best in the game. That combined with Tateru's 3x increase in Luma encounter rate in the Saipark is enough of a reason to sink some time into trying to catch one. But on top of that, Tateru received some significant stat buffs in the Temtem Ranked Matchmaking update. Plus, it benefits from the speed increase to the Technique Cage. That means it's not just a pretty face right now – it's viable in competitive team compositions. With a 2.5x increase to Luma encounter rate, Pewki is also worth trying to get.
An undocumented change in this Temtem Weekly Reset is that the Tateru and Pewkis you encounter are always level one. That doesn't mean much for Tateru (it has no evolution), but for Pewki, it guarantees you will be able to evolve it into a Luma Piraniant.
So, what's in the TemCards for you this week? Are you going after a Luma Tateru? What would you like to see from FreeTem to improve its rewards?