The Temtem Weekly Reset is a bit of a rollercoaster at the moment. One week it's excellent, the next it's disappointing. Last week was incredible with two excellent Luma variations running around the Saipark. Unfortunately, that means this week falls into the disappointing category. However, FreeTem does have some nice rewards for dedicated players. And, if you haven't got the two Temtem in the Saipark this week, you may as well try to catch a good one.
Saipat is going to be a powerhouse in Kisiwa, so you might want to focus on getting a good fighting duck.
FreeTem rewards: Smoke Bombs galore
For the second time in three weeks, FreeTem is giving away Smoke Bombs as a reward. I'm not sure what that implies about the difficulty of the coming Kisiwa patch, but I would catch and release at least 60 Temtem this week for the Smoke Bombs. With the new patch, you're also going to be catching and training 25 new Temtem. So, a little extra effort to reach the tier two FreeTem reward will make TV training your new Tems a bit easier.
If you like vivid violet as a color, then the tier three unique dye will be calling out to you. You can't get it anywhere else in-game. As for the tier four FreeTem reward, Telomere Hacks are always an excellent acquisition.
Saipark icons
There really isn't anything special about the Saipark this week. The Temtem Tateru and Saipat are easy to acquire in the wild and their Egg Techniques (Crema isn't calling them Egg Moves anymore) are easy to breed. The minimum SV stats on the two Temtem is better than usual in the Saipark. So, you can pick up a good one of each without too much effort.
If you haven't got a Saipat, you should definitely get one now. The new island of Kisiwa looks like it's going to have loads of Earth-types running around. And Earth is weak to Water and Melee-types. Saipat is both. So, he's going to be kicking ass and taking names in Kisiwa.
For this Temtem Weekly Reset, I recommend getting yourself a good Saipat in the Saipark – ideally with Ice Shuriken because you can only breed that from Oceara, which is a bit of a pain to get. Particularly a male one. After that, release 150 Temtem to appease FreeTem and get the Smoke Bombs and Enhancer Pineapples for TV training.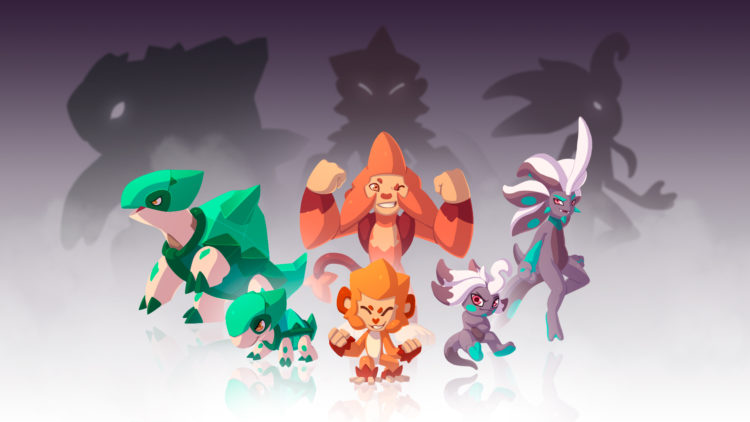 Earlier today, Crema also teased the final evolutions of the three starter Temtem with the above image. Up until now, players have only been able to evolve their starters into their second forms. However, with the arrival of Kisiwa, the final evolutions of Crystle, Smazee, and Houchic will also become available. From the teaser image above, they look like they're going to be fierce.
Which starter Temtem did you go for? And which final evolution are you most excited to see? I've got Houchic, but I must say, the final Smazee's silhouette looks awesome. Crystle is already tameable in-game, maybe the other two will also be available in the wild with Kisiwa.