Video games have been around us for a long time now, but their roots are hard to forget. From Pong in the late fifties up to the latest AAA blockbusters we have today, we have definitely made huge leaps. However, one of those classics have held strong since it first debuted in 1984, and that is Tetris. The tile-matching experience has seen plenty of play over the years, and there have been several variations of the formula as well. There is even a movie being made about it. Unfortunately, the Tetris community has lost one of their own, as Jonas Neubauer has died at the age of 39.
The seven-time winner of the Classic Tetris World Championship, Jonas Neubauer was also a popular Twitch streamer. According to social media messages on Twitter and Discord, he died on January 5 due to a sudden medical emergency.
Neubauer first competed in 2010 at the first championships. He emerged the winner, and did so again in 2011, 2012, and 2013. He was second in 2014, before reclaiming his spot at the top in 2015, 2016, and 2017. Jonas Neubauer also set two world records for Tetris, getting the highest score in 2018 as well as the fastest time to 300,000 points.
An example to all
Despite his achievements, Neubauer was a humble individual well-loved by the community. Even losing to 16-year-old newcomer Joseph Saelee in the grand final of the 2018 World Championships did not shake his humility and positivity.
He regularly streamed his practice matches via Twitch. More than 25,000 of his followers were treated to not just Tetris, but other games as well. His last uploaded stream was of him playing TETR.IO, alongside his wife while chatting to the community.
The loss of Jonas Neubauer from the Tetris community has hit hard. Tributes have arrived from all over the world. The likes of Tetris grandmaster Tomohiro Tatejima and other important figures of this special community have expressed their condolences.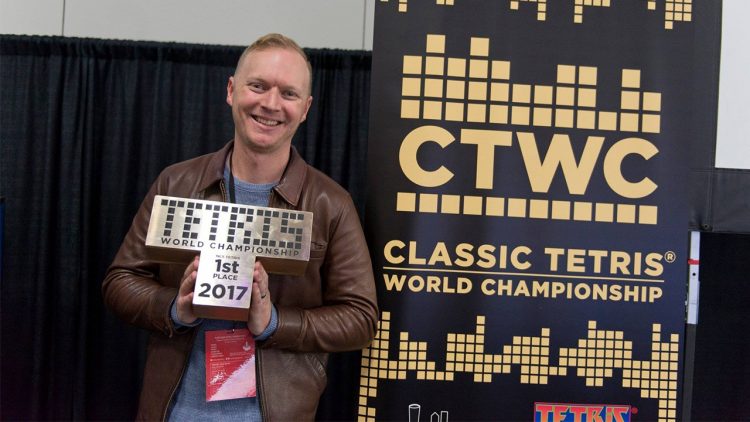 Whether you were into Tetris or not, the world is worse off losing someone like Jonas Neubauer. Rest in peace.