After being heavily speculated by fans for quite some time, SCS Software has officially confirmed that not only is the Lone Star State of Texas coming to American Truck Simulator, but the studio has also provided an early look at the new map; some of the shots are below.
Texas is the largest state in terms of area size in the contiguous United States. It comes just behind and second-largest state, Alaska. The state is so massive, it's even notably bigger than some countries. Because of its size, Texas offers a mixture of almost every climate and terrain. There are tropical coastal areas along the Gulf of Mexico, dry desert areas to the west, and tall mountain ranges up north. SCS is covering all of that, in addition to capturing the state's diverse set of businesses and industries.
The new Texas expansion is being developed alongside the upcoming Wyoming DLC, which is "a little further along." However, the developers have stressed that the size of Texas "will bring its own challenges during the various stages of production." As a result, SCS states that it "cannot commit to a release date that is within the year."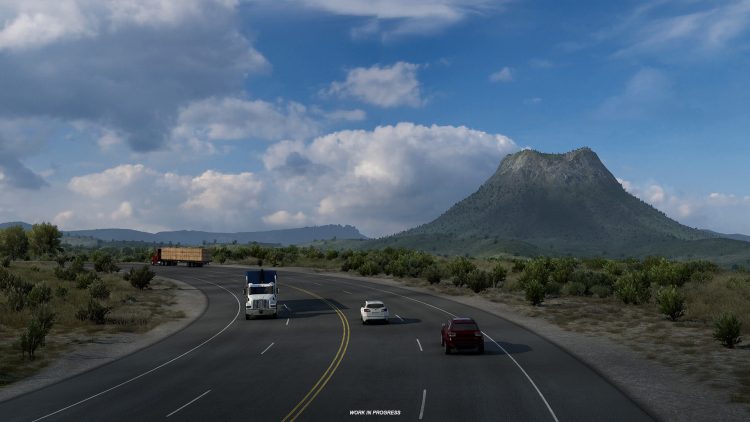 Everything's bigger in Texas
Even though Texas is a project that's further off, truck simmers should be ecstatic to know that the state is formally under development for American Truck Simulator. As mentioned earlier, the community has been holding out for this for some time now. While the Texas expansion is still far off, its Steam page is already live, allowing you to wishlist it today.
This will be the second-largest map expansion for any of SCS' simulators It's only beaten out by the recently announced Heart of Russia DLC that just began development for Euro Truck Simulator 2. The forthcoming Iberia expansion for ETS2 also is substantially large, and will cover a great swath of Spain, Portugal, and a portion of France.