The fate of the Dota 2 championship, The International 10, was unknown after the Swedish government decided to bar its entry to the country. Due to the Swedish Sports Federation voting against recognizing esports as a professional sport, players and staff would no longer be granted visas into the country to take part in the event. However, today Valve announced that The International 10 has a new date, as well as a new location: Bucharest, Romania.
It was a quick turnaround, all things considered. The original report on Sweden's decision was nearly two weeks ago. During that time, Valve had been searching for a new place for the championship while running qualifying events. While it's now taking place in Romania, the scramble for a new location has unfortunately delayed the starting date. No longer taking place in August, The International 10 will run from October 7 to October 12, with the Group Stage taking place during the first four days. Main Stage play will go live on October 12, followed by a showdown between the final two teams on October 17. Competitors are vying over a prize pool of $40 million USD, so expect them to go in swinging hard.
The International 10 will take place in Romania's largest stadium, the Arena Națională. A retractable roof stadium, the Arena Națională has hosted music concerts, as well as FIFA World Cup and UEFA Euro matches. In October, the 55,000-seat stadium will be all about Dota 2.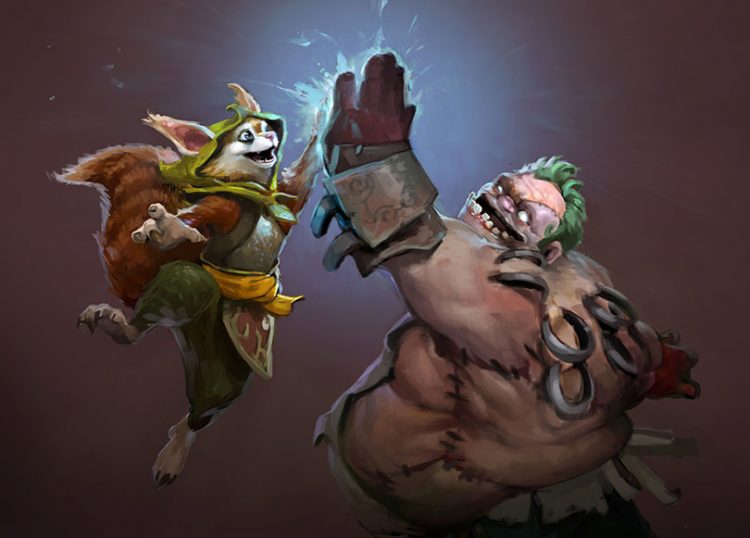 The International can be slowed, but never stopped
Dota 2 fans and players will no doubt be happy for the news. While the two-month delay is rough, especially since the last TI took place in 2019, it's good to know it'll be back soon. You can catch The International 10 at its new date and location of Romania starting October 7 on Twitch and Steam TV.
"We are grateful for the partnership we have formed with Romania and the city of Bucharest, and very much look forward to gathering with the global Dota 2 community, both in-person and virtually, to celebrate the elite players and amazing fandom at The International," reads the announcement. "Prepare yourselves. At long last, the battle begins."