Other than "do I kill everyone around me," the first big moral choice you're likely to hit in The Outer Worlds is just as you're leaving Emerald Vale. You need a part for your ship, but the only two in the area are being used. This means destroying one of two communities: Edgewater, or the Botanical Lab. This is the basis of the Comes Now the Power quest.
If you don't have a particular preference or are finding it hard to decide, then there is a third option. It's debatable whether or not it's the best, but it'll certainly make the most people in Emerald Vale happy.
The third option
Somewhat counter-intuitively, your first step is actually to choose to route power to Edgewater. Once that's done, head back to the Botanical Lab and talk to an understandably incensed Adelaide. You can, at this point, try to talk her into returning to Edgewater. She'll state that she absolutely won't do so as long as Reed Tobson is still there. Tell her you'll deal with Reed and ask her for help, and she'll tell you she can cure the plague.
Next up, travel to Edgewater. Head to the cannery and talk to Reed Tobson. You'll need Persuade 10 to convince him that Adelaide is growing food. If Adelaide didn't tell you about the secret fertilizer, you'll also need Lie 20. Reed hints that you can search Adelaide's belongings to find proof, but I wasn't able to find anything — at least not after the Botanical Lab was already shut down. Even hacking Adelaide's terminal (Hack 15) didn't help.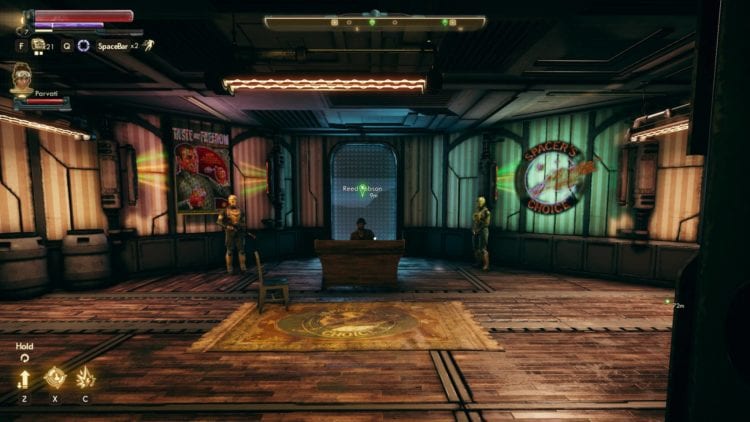 Either way, once you've told Reed about the fertilizer, he'll agree to step down. Go back to Adelaide and tell her the good news. With this, pretty much everyone in Emerald Vale is happy! Those farther afield, however, might be less pleased.
Other than a sense of accomplishment, your reward for this path is Adelaide's Watch. This junk item has a sell value of 1750, which will come in awfully handy in the next section of the game.
For more hints, tips, and guides on The Outer Worlds, check out our guide hub.