If you ever wondered what an action role-playing game will look like combined with tower defense and real-time strategy elements, then EXOR Studios' The Riftbreaker is exactly what you are looking for. With five minutes of gameplay debuting at the IGN Summer of Gaming event, we got a closer look at what makes this game tick.
An entertaining mix
As you can probably see from the gameplay footage, The Riftbreaker is a variety of things. From being able to explore the world in a mech of your own, to constructing defenses and buildings, there is a lot to juggle. Players assume the role of Ashley S. Nowak, an explorer tasked to explore and take control of the uninhabited planet of Galatea 37. Establishing a beachhead is already hard enough, but when you throw in hostile aliens, that is a proper challenge.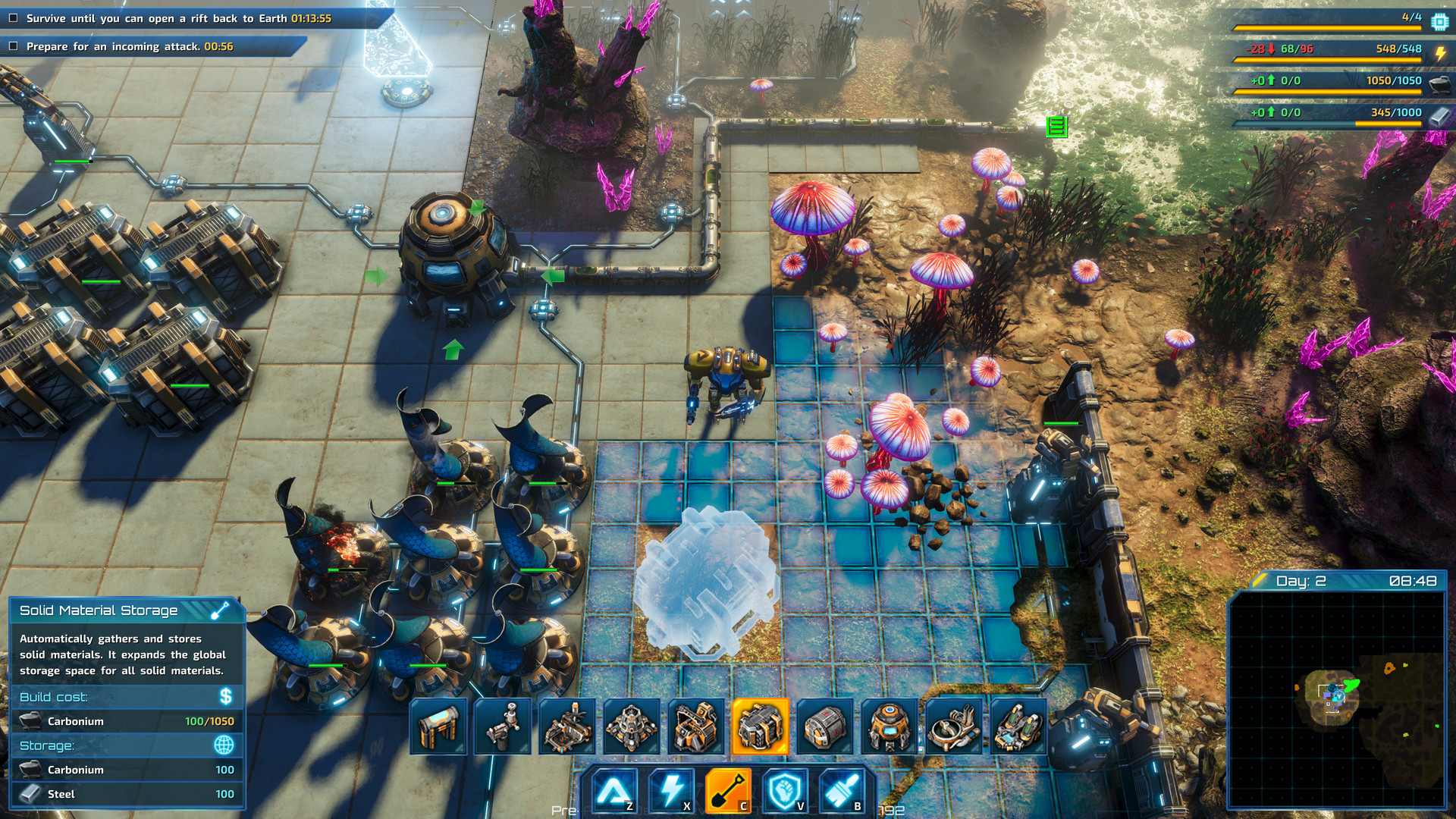 The Mecha-suit, affectionately referred to as Mr. Riggs, is very important. Aside from being hardy enough to withstand the harsh environments, it also possesses a full range of equipment for base construction, resource extraction, specimen gathering, and combat. It also has the handy ability to teleport between places. Resource gathering will definitely aid in securing your base, and that means a "complex chain of mines, refineries, powerplants and research facilities."
Hold your ground
All those precious materials will need to be kept safe. After all, you are invading Galatea 37 in The Riftbreaker. That means walls, barriers, and defense towers for all your local outposts, essential for warding off thousands of hostile lifeforms. When it becomes too chaotic, jump into the fray with Mr. Riggs and clean house.
The Riftbreaker is developed using EXOR Studio's own Schmetterling 2.0 engine. It helps to bring to life the "fluid gameplay" and pushes your hardware to the limit. This means an uncapped frame rate, support for widescreen monitors, customizable controls, and more.
With a launch window of 2020, thoseinterested can get involved in The Riftbreaker by joining the game's forums, Discord, and through social media.