The release date for The Surge 2 is now out in the wild. Apparently, the Australian Microsoft Store dropped the ball on this one, revealing that the game will hit this year in September. The website also dropped information on pre-order bonuses.
The Surge 2 will release on September 23, according to the leak. Though the Microsoft Store is only listing the Xbox One version, the game is also heading to Steam, and likely on the same day, of course. Pre-ordering the game, at least on this particular store, will net you the URBN armor set, as well as additional weapons and equipment.
Pre-order bonuses from the store page:
Warren's most iconic weapon from The Surge: the well-used Cutter
The full-body URBN armor set
The URBN Judgement Axe
The URBN Skimmer Drone
The Lootscan.exe Radar Module
A unique online message icon.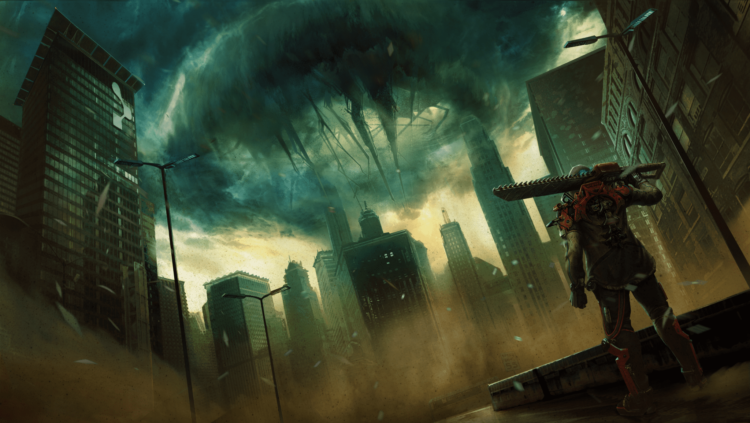 Surging forward
Developer Deck 13 was most likely preparing to unveil the release date during E3 this month. But nary an E3 passes without some kind of leak or two — or 20. Leaks and E3 generally go hand-in-hand, so I'm not surprised to see it happening once again.
Whether or not you're excited for another Surge game is up to you, I suppose. Some years back, Deck 13 became another developer to try its hand at the seedling "Souls-like" genre popularized by From Software. The company's first outing in the genre was the fairly decent Lords of the Fallen, which starred you as a hulking, armored meat burrito fighting other hulking meat burritos in a dingy medieval setting.
The Surge came soon after. Focusing on the near future as opposed to distant past, the game dropped you into a mechanical exoskeleton to battle enemies. The premise was similar, but to get new weapons and gear, you had to rip them off your foes by any means necessary. The game was functional, for the most part, and accomplished what it set out to do. We thought the game had some good ideas. However, it was ultimately marred by poor design choices.
The Surge 2 will release on September 23. Look for it on Steam.