For years, it's been accepted that the more powerful a laptop, the beefier its design. Gamers especially have had to put up with large, heavy units that almost make the privilege of portability that's offered by a laptop seem more like a liability. But, in recent times, powerful laptops have been slimming down and getting lighter. Nowadays, it's not too surprising to see thin units with pretty respectable hardware. That's exactly the case with the new ASUS Zenbook S13, which is now open to pre-orders in the USA.
At just 12.9 mm thick and just 1.1 kilograms with a near bezel-less 13.9″ display, the new ZenBook S13 has some serious power under its tiny hood. It is powered by an 8th-generation Intel Core i7 CPU along with an Nvidia MX150 dedicated GPU. The MX150 is no RTX 2060 with ray-tracing, but it as at least gaming capable. It's capabilities lie in the realm comparable to that of the GTX 960M (which just so happens to be the same card in my much larger Lenovo Y700).
This will allow it to play most modern titles at respectable framerates when being rendered between 1080 and 900p (depending on the game). You may have to make some sacrifices to the visuals, but that MX150 will still get the job done. Speaking of jobs, having a modern Core i7 will give you access not only to CPU-intensive games, but also major productivity programs like photo and video editing software. Again, a serious plus for a machine that's so small. Another option is to outfit it with the Core i5-8265U processor, which is still a capable modern CPU. Units can also be configured to have up to 16GB of RAM (they start with 8GB) and a 1TB SSD (256GB and 512GB options are als0 available). All of this further boosts its performance effectiveness.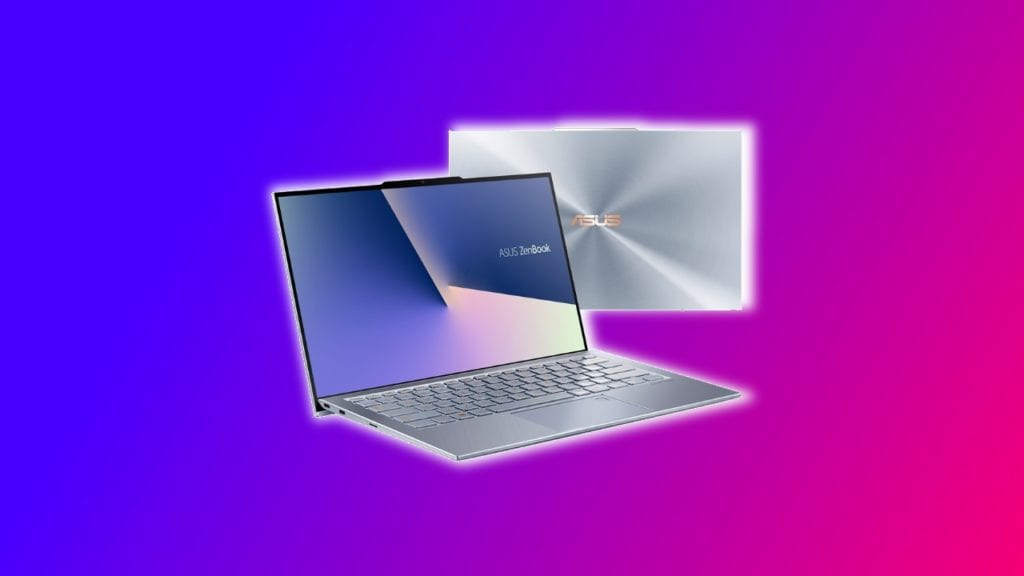 Small Package, Big Reward
With a design this small, using it for intensive tasks like gaming and high-end productivity will definitely generate a lot of heat. ASUS took that into consideration and outfitted the S13 with dual fans and an 'ErgoLift' design, which causes the screen to prop up the base of the laptop off of a surface when the screen is open.
Compatibility with accessories is also not a problem as the S13 features a standard USB 3.1 Type A port, along with a pair of USB 3.1 Type-C ports. These USB-C ports support fast charging, in addition to data transfers and external displays. A microSD card reader is also onboard. The laptop comes bundled with a Mini Dock accessory that adds two more USB ports (one USB-A and one USB-C) and an HDMI port.
The ZenBook S13 is starting at $1,399 (USD) for the base configuration that includes the Core i7, along with 8GB of RAM and a 512GB SSD. The laptop will go completely on sale as of April 30, 2019, but pre-orders are open right now, such as on Amazon.