The Waylanders just received a future content roadmap for its Steam Early Access period. Players can expect weekly updates that alternate between new content and gameplay improvements through the month of August.
Weeks one, three, five, and seven will deliver major bug fixes, improve cinematics and audio, add a crafting system, and improve gameplay. Weeks two, four, and six will add companion loyalty quests, new story content, and other features. There will also be some overlap that will result in weekly lore and codex additions, plus other features. Gato Studio will provide future details about the roadmap as development progresses.
However, the developer did tease some details about what it plans to add in September and beyond. Players can expect new story missions, side missions, companion loyalty quests, romance plots, advanced classes, additional supported languages, and more.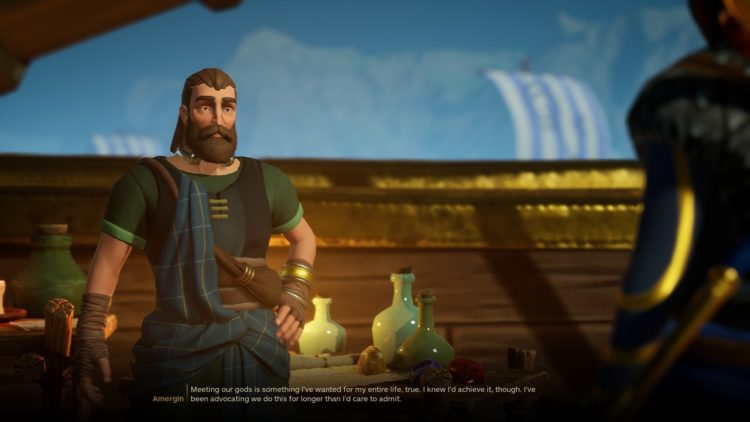 The Waylanders is a tale of gods, humans, and politics
For those not in the know, The Waylanders is a Celtic RPG set in the region of Galicia and is in development by Gato Salvaje Studio (sometimes just "Gato Studio"). The developers crafted it with classic games like Dragon Age: Origins and Balder's Gate in mind. The Waylanders is a unique experience of its own though. The game features dual settings during Celtic and Medieval time periods for Galicia. See the world during the times of Celtic mythology and again in a time under Christian rule. Check out our preview from last month in which we compare it to the likes of Dragon Age. The impressive voice acting cast also helps characters in the game come to life and feel immersive.
Play with a party of companions and discover a new land full of unique stories and dangers. The game has real-time combat with a tactical pause option, which makes it sound like a very classic RPG experience, but it's built for today's players.
The Waylanders released to Steam Early Access on June 16 and normally retails for $34.99. The game is currently 10% off though, for anyone interested in checking it out. Steam reviews for the game are currently mixed, but Gato Studios is working closely with the community to improve the experience. The Waylanders team is targeting an Early Access exit for the game in early 2021. If you try the game now, keep in mind that it is currently considered to be in an alpha stage.