Today marks the fifth anniversary of one of the greatest RPGs of the modern era, and arguably all of gaming. The Witcher 3: Wild Hunt first released today in 2015. It has since become the most successful entry in the franchise, with a whopping 28 million copies sold between PC, PlayStation 4, Xbox One, and Switch. This includes physical and digital sales. In fact, digital sales of the game skyrocketed when Netflix's adaptation of the series dropped late last year.
To celebrate this occasion, Steam and GOG have both launched massive franchise anniversary sales. Practically anything with the words "The Witcher" on it is available at a massive discount. The Game of the Year edition of Wild Hunt is 70% off and available for $14.99, down from $49.99. The two DLC expansions, Blood and Wine and Hearts of Stone, are available for $7.99 and $3.99 respectively. Or you can get both DLCs in the expansion pack for $9.99.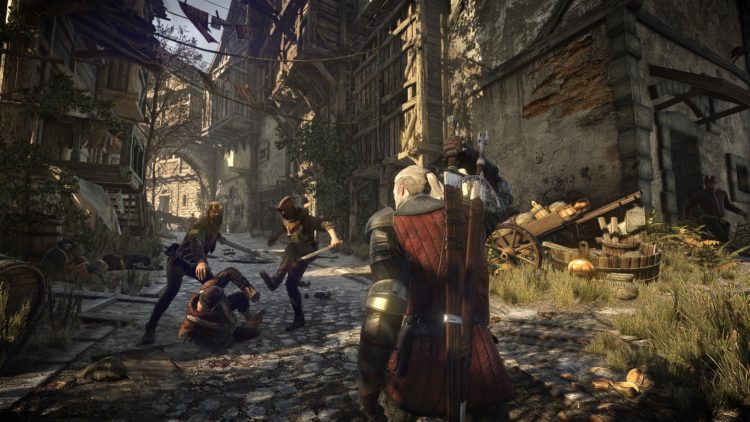 More bang (and slash) for your coin
The earlier entries in the series are included in the sale as well. The Witcher 2: Assassins of Kings Enhanced Edition is available for $2.99. You can grab The Witcher: Enhanced Edition for a measly $1.49. While the older entries aren't as polished as the third, they are still worth your time and it'll cost you less than getting a value meal at a fast-food restaurant.
Meanwhile, the top-down spin-off Thronebreaker is available for $9.99. The digital adaption of the board game, The Witcher Adventure Game, can be found for $1.49 as well.
Strike while the iron's hot
It goes without saying that The Witcher is now a bonafide phenomenon and has shot developer CD Projekt Red into the upper echelon of game developers. Its next title, Cyberpunk 2077, is one of the most anticipated games of the year and will release on September 17. If you haven't played any of these games before, or just have some holes to fill in your digital library, now is the perfect time to get caught up on The Witcher.