When you think of Activision's Call of Duty franchise, the first-person perspective has always been the default. Looking through the lenses of whichever soldier in whichever conflict gave players up-close experiences to the mayhem that unfolded. However, in what is the strangest twist to come yet for the series, a third-person mode has been discovered within Call of Duty: Modern Warfare. These are strange times, indeed.
Discovered in a match of Spec Ops, Reddit user lIllIlIIlIIl shared this amazing discovery on the Warzone subreddit. In the short clip, we see the bizarre yet totally functional third-person perspective in traditional Call of Duty: Modern Warfare gameplay. The user explained that the bug was triggered as he was reviving a teammate. The teammate left the match, and this happened.
What sets this apart from the usual spectator camera perspective is that it goes beyond just tracking the player. If you were to aim the weapon, the camera will zoom in over-the-shoulder. That is pretty much the standard formula for any third-person shooter on the market.
A new way to play
Even so, everything still seems to run and look good, which suggests that this is not some mistake. This might even make you think of other games on the market, such as PUBG. This particular iteration of the third-person mode in Call of Duty: Modern Warfare and Spec Ops could be developed into something else entirely. Sure, you have experienced it all in first-person, but throwing something fresh into the mix might just spice things up. With Infinity Ward not adverse to trying out new stuff, perhaps this new discovery can become something bigger.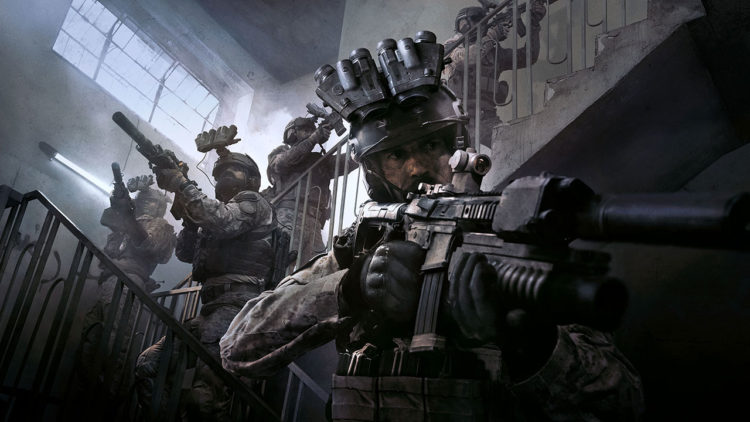 Nevertheless, this is not something that has not been done. Back in Call of Duty: Modern Warfare 2, there was even an official playlist for third-person shenanigans. While it definitely was not the best of experiences, the shine of modern tech and a little polish might just make it all work.