The power of nostalgia is an amazing thing. It can will remakes into existence, or crush the dreams of many an excited fan. Based on recent events, like the long-awaited reveal of the Mass Effect Legendary Edition, excited fans can be forgiven for wanting old classics to make a comeback. One of those games happens to be the rumored TimeSplitters 2 remake.
While the rumors may have been just hearsay, it has been gaining more credibility in part due to THQ Nordic. As an Easter egg in the strategy role-playing game Spellforce 3: Fallen God, there is a particular reference to the classic shooter. A boxed copy of TimeSplitters 2 has a description that suggests something is coming.
That certainly smells like a TimeSplitters 2 remake being teased. After all, the original game came out in 2002 for consoles. However, it never made its way to PC. With this Easter egg hiding in a THQ Nordic game, it makes even more sense.
THQ Nordic owns Koch Media, which just happened to have acquired the IP in 2018. Even the original developer, Free Radical Design, now known as Dambuster Studios, is also under THQ Nordic's ownership.
Red herring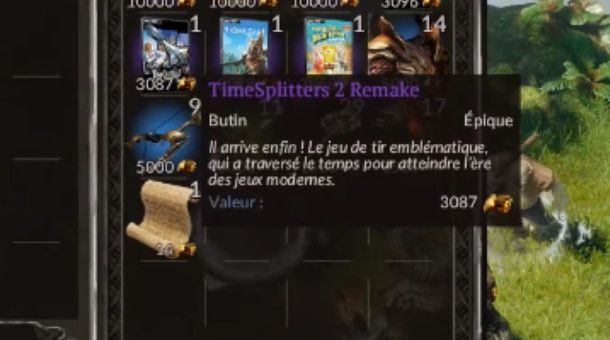 Sadly, that TimeSplitters 2 remake is not happening. It just happens to be an Easter egg that got out of hand. In a response to Eurogamer, a THQ Nordic rep confirmed that nothing concrete is happening. In fact, the vendor selling the particular item is not exactly an honest fellow either.
A glance at the rest of the inventory also sees the mention of other games that are supposedly cancelled in Spellforce 3: Fallen God. Both BioMutant and Gothic are the two prominent examples.
Of course, this development does not rule out an eventual TimeSplitters 2 remake or even the game coming to PC. THQ Nordic has a track record of bringing back old games, even if no one is asking for it. Fingers crossed then.