Back in 2013, developer Crystal Dynamics set out to hit the reset button on the Tomb Raider series. It had gotten a little stale over the years, and the last few games prior to the reboot just sort of existed. Tomb Raider (2013) took obvious inspiration from Uncharted (which in turn, was inspired by Tomb Raider), and from then on the series has improved in the gameplay department. It has lost some of that original series charm though, and it looks like that might return in future.
Several members of the Tomb Raider development team took to Twitter to discuss the famous series' anniversary. Tomb Raider is 25 years old believe it or not, and there are plans for Lara's big birthday. While most of them sound supplementary to actual games, Crystal Dynamics does hint at the future of the mainline series.
The developer is looking to link the original series with what we've come to expect from the reboot. That should mean a more seasoned Lara, who knows her way around a tomb or two. In fact, the team says that it envisions the series going "beyond these established adventures," referring to older Tomb Raider titles. Could we see old lady Lara? We're all for it.
The past meets the future
The video also says that this future will develop what was built with "both Core Design's and Crystal Dynamics' games." What we're hoping that translates to, is more of the sense of adventure established earlier on in the series, combined with the traversal and combat mechanics of the rebooted trilogy.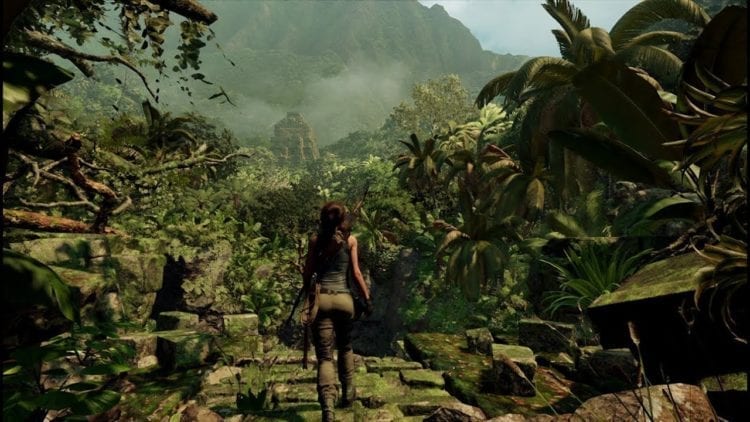 The latest title, Shadow of the Tomb Raider, did get a little closer to that vision. We saw more opportunity for exploration and a larger focus on actual tomb raiding, which is what the series is about. We're hoping Crystal Dynamics takes that dynamic a little further with the next Tomb Raider. Don't expect it too soon though, as the developer says it doesn't have plans for a major game announcement in the near future.