Tools Up! is an apartment-renovating couch co-op game that lets you cooperate with friends to move a couch — and do a whole bunch of other things that you had no idea went into renovating an apartment. Whether you're playing with family and friends or colleagues who don't quite fit into the "friends" category, Tools Up! is a goofy good time and it's out on PC now.
Play with up to three people to tear off wallpaper, paint walls, and throw things you don't need into other rooms. If the thing you don't need is the friend getting in your way, you can toss them into another room too. How you get the job done is up to you, but don't forget you're on a deadline. The clock is ticking, and it doesn't care that lava running through the building is inconvenient for you.
Teamwork is recommended but not required
In Tools Up!, communication and teamwork are key to getting the job done in time. Every apartment has a blueprint that lets you know exactly what needs to be done. The person who holds the blueprint also takes charge of the camera angle. So, you know exactly who to blame if your renovation doesn't get completed on time.
Alternatively, if the person with the blueprint isn't meeting your expectations, steal them, toss your former boss over a wall, and take charge of your new minions. Leadership is almost entirely about confidence anyway. Knowing what you're doing isn't that important.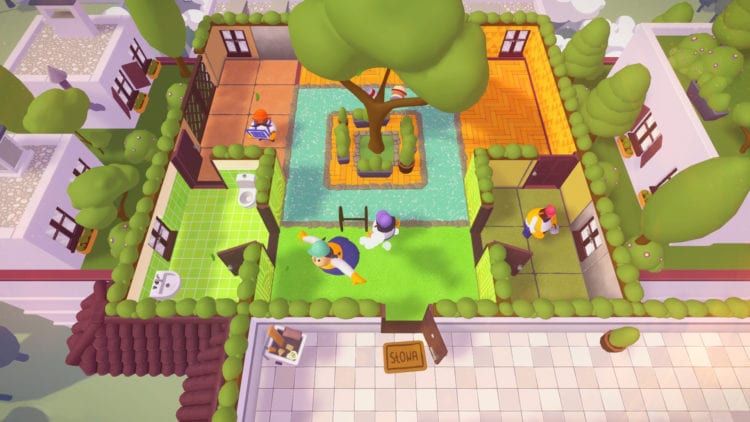 Tools Up! has a campaign for players to play through, but once you're done with it (or want your team to let loose a little) you can check out Party Mode. In this mode, you choose the level you want to play. You can renovate the same place an infinite number of times until you've got the highest rank.
Tools Up! is out now on PC and you can pick it up on Steam.