As we await the eventual full launch of Torchlight III, there is still plenty of content to enjoy in Early Access. In fact, a new and huge update for the action roleplaying game has just dropped. The Relic Subclass update is now live, and brings together with it an unfortunate complete character and account wipe. Just as we learned earlier last month in our interview with Max Schaefer, this change for the relic system has long been coming.
Originally, relics were items that could grant additional skills. Characters were able to swap between them through the Reliquary, which made them less valuable to a character in the big picture. However, with this new Torchlight III update, it has been overhauled.
Changes for the better
"While Relics added a third skill tab, that tab arrived after first impressions were formed and didn't have enough impact when it did show up. Being able to craft, change, share, and delete the relics tended to diminish their importance to a character. It felt like a system on the side—not something that truly provided build diversity and character identity," Torchlight III project lead Tyler Thompson shared.
The latest Torchlight III update transforms relics into new subclasses of their own. These will be chosen during character creation, and adds a full tab of five active and five passive skills. Right from the start, relics will be part of your experience. This third skill tree will provide more options for players as they continue their Torchlight III journey. As such, you can no longer change your relic after character creation.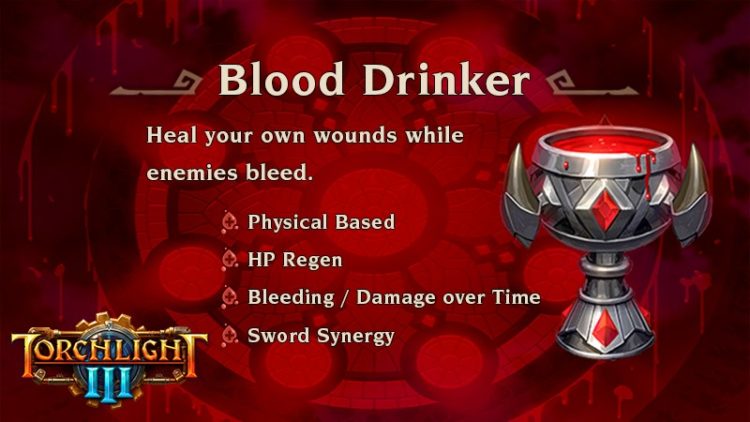 In total, there will now be five relics. The current relics revolving fire, cold, poison, and electricity are now joined by a vampiric relic with this Torchlight III update. The Blood Drinker allows players to heal from damaging enemies, causing bleeding damage, and of course, exploiting that status effect. Who would not want the chance to make foes explode?
Other changes for this Torchlight III update see the inclusion of new mini-dungeons. The Reliquary is now relegated to a decorative item. Early Access players will receive that item to remind them of "a bygone era."
This substantial change will mean players will have to start all over. Hopefully, the new relic system will make things more enjoyable this time around.