As part of the Future Games Show, plenty of new game reveals, trailers, and announcements were shared. There is much to be excited about, but for fans of Lords of the Rings, it is even better. Daedelic Entertainment's The Lord of the Rings: Gollum was first revealed in 2019, but there has been little to report aside from a few screenshots, some teasers, and a delay. Now, a new gameplay trailer for The Lord of the Rings: Gollum has debuted. It shows off a world awaiting the presence of everyone's favorite schizophrenic creature.
In the trailer, we can see Gollum making his way around Mount Doom and other locations. While there were no specific gameplay scenarios shown, we can expect exploration to be a key part of the game.
The character itself will likely influence the ways the game can be played. Gollum is not exactly a formidable fighter. Having threats all around him suggests that this game will have more emphasis on stealth more than anything.
Unless Gollum suddenly develops fighting skills, what we have seen in the gameplay trailer for The Lord of the Rings: Gollum should be the norm for the game.
New looks, new adventure
The visuals also showcased the art direction that Daedelic Entertainment is bringing to a screen near you. It is a more stylized take than what the movies gave us. It's best described as cartoony and realistic at the same time. Combine the exploration, scurrying about, plus a semi-new look for the ring-seeking creature, and you get The Lord of the Rings: Gollum.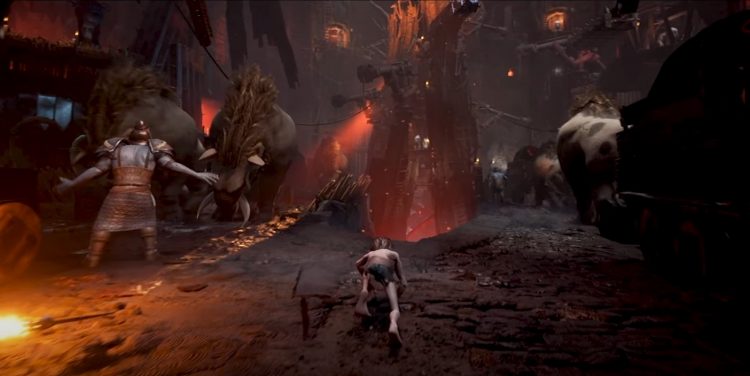 The development team has also promised a narrative-driven game. In a sense, it will be exciting to see just where Gollum's adventures takes him. With one mind but two egos, there are bound to be some tough choices along the way.
The Lord of the Rings: Gollum is slated to launch sometime in 2022.