Dovetail is putting together the final touch-ups to its upcoming Train Sim World game, which is due to pull out of the station later this year. To show off more of Train Sim World 3, the studio has recently published a new issue of its Dev Diary video series, with this particular one being titled "Freedom."
Here, various members of the development team highlight how the new sim offers various improvements and new features to give players a chance to feel even more immersed in the openness of this sim's world.
Straight rails
After getting some player feedback, Dovetail has found ways to optimize the tutorials found in Train Sim World 3 to make the experience more inviting and easier to digest for newcomers. An example of this is the Training Center that allows players to take different locos on the same circuit route to learn the basics and get a feel for the behavior and quirks of each.
Speaking of quality-of-life improvements, the UI is changing, making it easier to navigate and quicker to move from  the menus to your train's cockpit. There's even a new Quick Play option that will grab different modifiers and build a random scenario for you to jump into and get to playing.
For the properly made scenarios, the Journey Mode is returning and will offer a more narrative-focused approach to make the experience feel more meaningful.
Even the more artistically-inclined members of the community are getting some love in Train Sim World 3. Improvements made to the livery designer will allow editors to see their creations come to life in real time. The tools are also more straightforward.
It's been confirmed that DLC from existing titles like Train Sim World 2 will be automatically supported in Train Sim World 3, allowing customers to carry their expensive collections into the new sim with ease.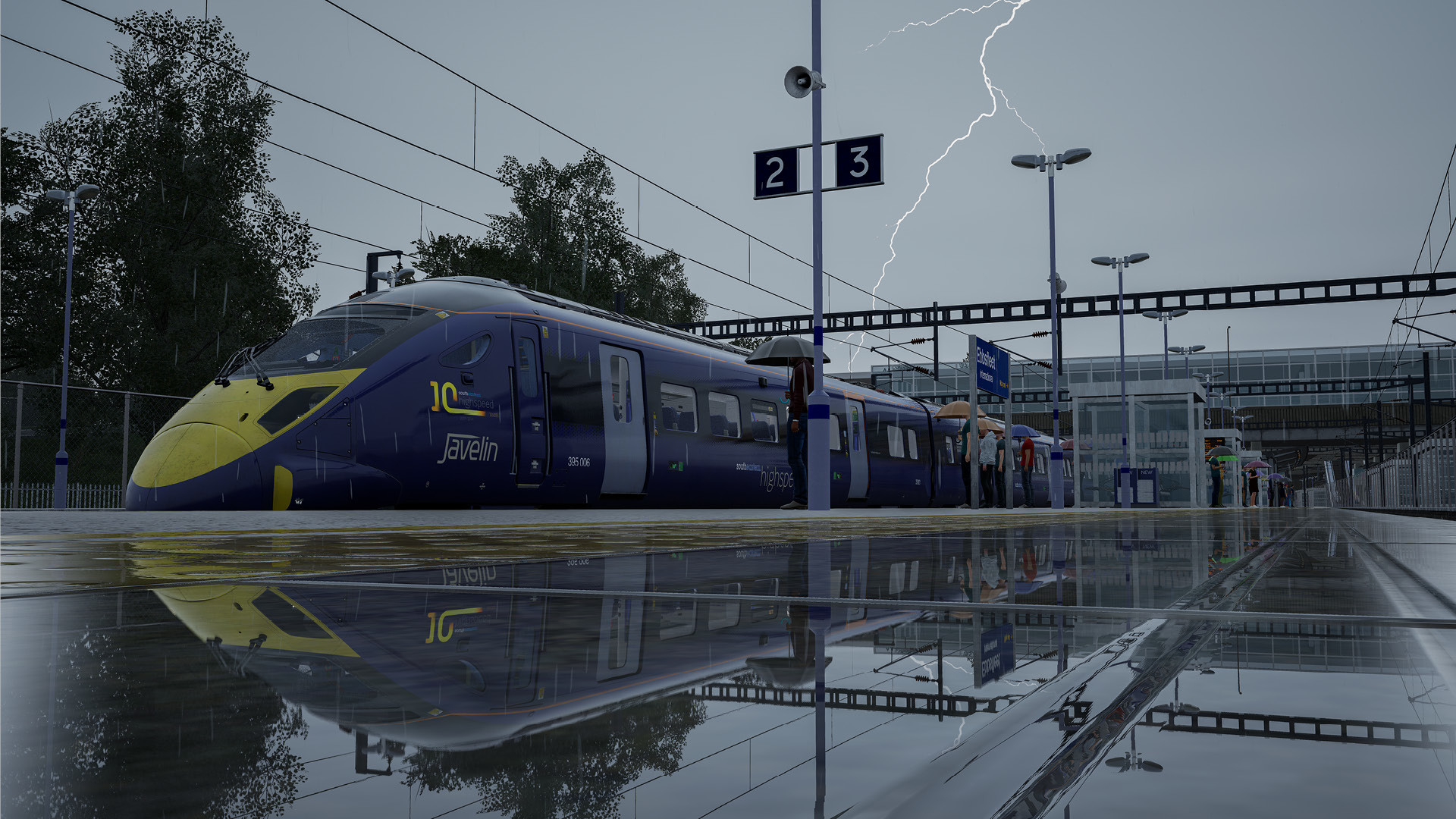 Overall, Train Sim World 3 brings more advancements to the series such as an all -new dynamic system that features volumetric skies and challenging weather hazards and a new lighting system for a more realistic look.  Train Sim World 3 is only a few weeks away, set to depart on September 6.