We're a week away from the early access period of the Call of Duty: Black Ops Cold War beta on PC. In the run up to its launch, Activision and Treyarch continue to drop news on the changes made from the alpha for the beta. Just yesterday, we learned about some high level features coming to the beta, alongside the PC system requirements. Now, the development team at Treyarch has gone into a lot more detail on what to expect from these changes for the Black Ops Cold War open beta.
First off, there's been graphical improvements across the board since the PlayStation 4 alpha. Admittedly, we never saw the alpha running on PC, but it's safe to assume the game is in a more finished state on all systems. This extends to game balance too, as player visibility has been altered for the Miami map, where soldiers were often hard to make out at range.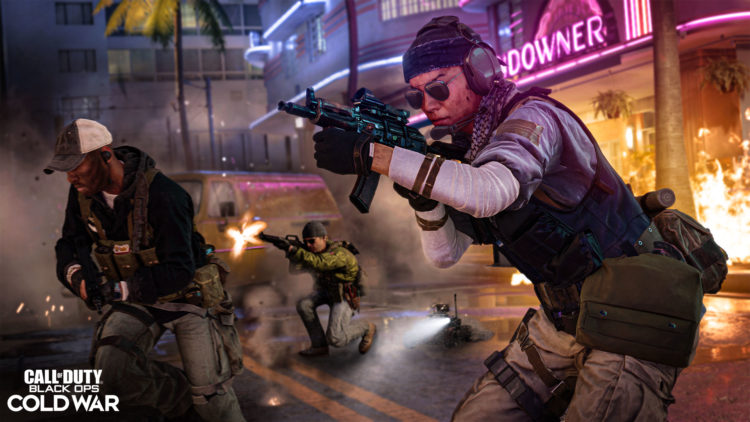 Secondly, core movement has been quite drastically altered. Having played the PS4 alpha myself, character movement did feel a little clunkier than recent Call of Duty titles. Treyarch has made changes to animations, sprint speeds, slide speeds and more, in the hopes for a smoother experience. We hope these are meaningful changes, as one of Call of Duty's biggest assets is the feel of movement.
The Gunsmith
Now, this is Call of Duty, so weapons are important. Last year's Modern Warfare made huge strides in updating CoD's shooting mechanics, and the changes were largely successful. While Black Ops Cold War dials things back a touch, to a more arcadey style, Treyarch is still trying to balance the weapon feel. Animations have been overhauled, including aiming in and out of weapon sights, and recoil patterns have been adjusted for a "revamped weapon firing feel." Sniper rifles have also been adjusted, in an attempt to make them more balanced across the board.
In a blog post, Treyarch goes into even more detail surrounding Black Ops Cold War beta changes, including player spawns, scorestreaks, map updates and more. The closed beta lands on PC October 15, and the open beta goes live October 17.