In November 2018, Mike Laidlaw joined Ubisoft as a creative director. Laidlaw is well known for his work as a designer on the Dragon Age franchise. So, fans were excited to see what would come from the move to Ubisoft. Laidlaw was supposedly going to work on a role-playing game, codenamed Avalon, which was based on the story of King Arthur. Unfortunately, just a year after joining Ubisoft, the ex-creative boss canceled the RPG, Laidlaw quit, and King Arthur was dead.
Avalon was reported to be a big-budget sword-and-sorcery fantasy adventure surrounding the legendary King Arthur and his Knights of the Round Table. It was also said that Avalon would be set in a cooperative multiplayer environment, similar to Monster Hunter. However, chief creative officer Serge Hascoët, who recently resigned amid allegations of sexual misconduct, wasn't a fan of fantasy games. He was quoted saying that if his studio made a fantasy game, it would need to be "better than Tolkien."
The bar was set incredibly high for Laidlaw and his team, and Hascoët ultimately canceled the game in 2019. The Avalon team, with Laidlaw at the head, attempted to salvage the project throughout the year. They created new themes and changed the setting in an attempt to win over Hascoët. Apparently, the team went so far as to create a science fiction setting. They also tried one based on Greek mythology. Hascoët didn't bite.
One man to rule them all
People familiar with the working environment at Ubisoft in Quebec City, Canada, have said that Hascoët wielded an unusual amount power at the company and stifled creativity. Developers who worked for the game developer believe he killed some ideas with a lot of potential, such as the Ubisoft King Arthur project. Instead, Ubisoft put out two major flops in 2019, The Division 2 and Ghost Recon Breakpoint. Things aren't looking good for its new battle royale Hyper Scape either.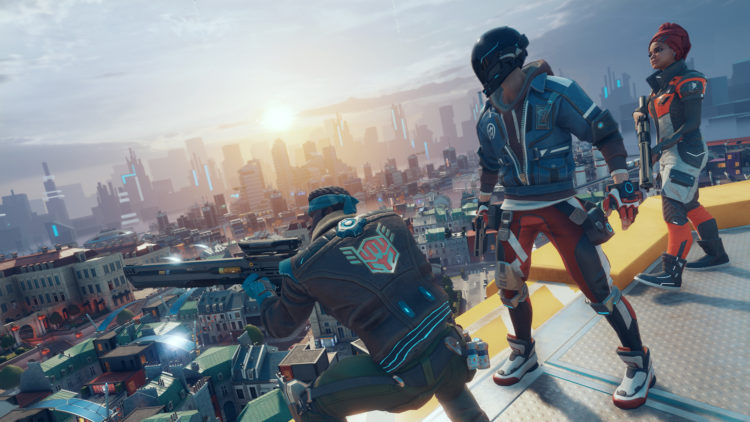 It isn't common for one person to have so much decision-making power in a studio. It does help the studio keep a single, consistent vision. However, it also leads to a lack of diversity in the games produced. Something Ubisoft has been criticized of in the past. Yves Guillemot, Ubisoft chief executive officer, will be the interim leader of the studio and has promised big cultural changes and, possibly, a structural shift too.
The question does persist on whether or not the Ubisoft canceled RPG based on King Arthur could have another chance given this recent shake up. Alternatively, we have to wonder if something inspired by this idea could crop up in Assassin's Creed Valhalla as DLC eventually. The Fate of Atlantis expansion in Odyssey certainly doesn't make Avalon seem like too much of a stretch.