Ubisoft has pretty much dominated the news over the weekend. With Ubisoft Forward bringing the likes of Assassin's Creed Valhalla and Watch Dogs Legion back to the forefront, fans have plenty of new entertainment to look forward to. However, Ubisoft's current slate of games is also getting some love. For agents trying to take back control of Washington D.C, the developers of The Division 2 has revealed more about one of the secrets of the tactical shooter.
Hope in strange places
Any agent taking on the many missions in The Division 2 would have come across plenty of rubber duckies. These fluorescent inflatables seem to be everywhere, and prominently out of place for a pandemic-ravaged city. So, what gives? According to level artist Karen Stanley, it holds huge significance to the developers.
"There's a thing in programming, especially, where you talk to a rubber duck, and it's a way to solve your problems. If you talk to a rubber duck and you just say things out loud, it helps," she explained. "One of our artists decided to take this to another level. He used the rubber duck, scaled up to like a ginormous scale, and put it in a level just to remind him to do something."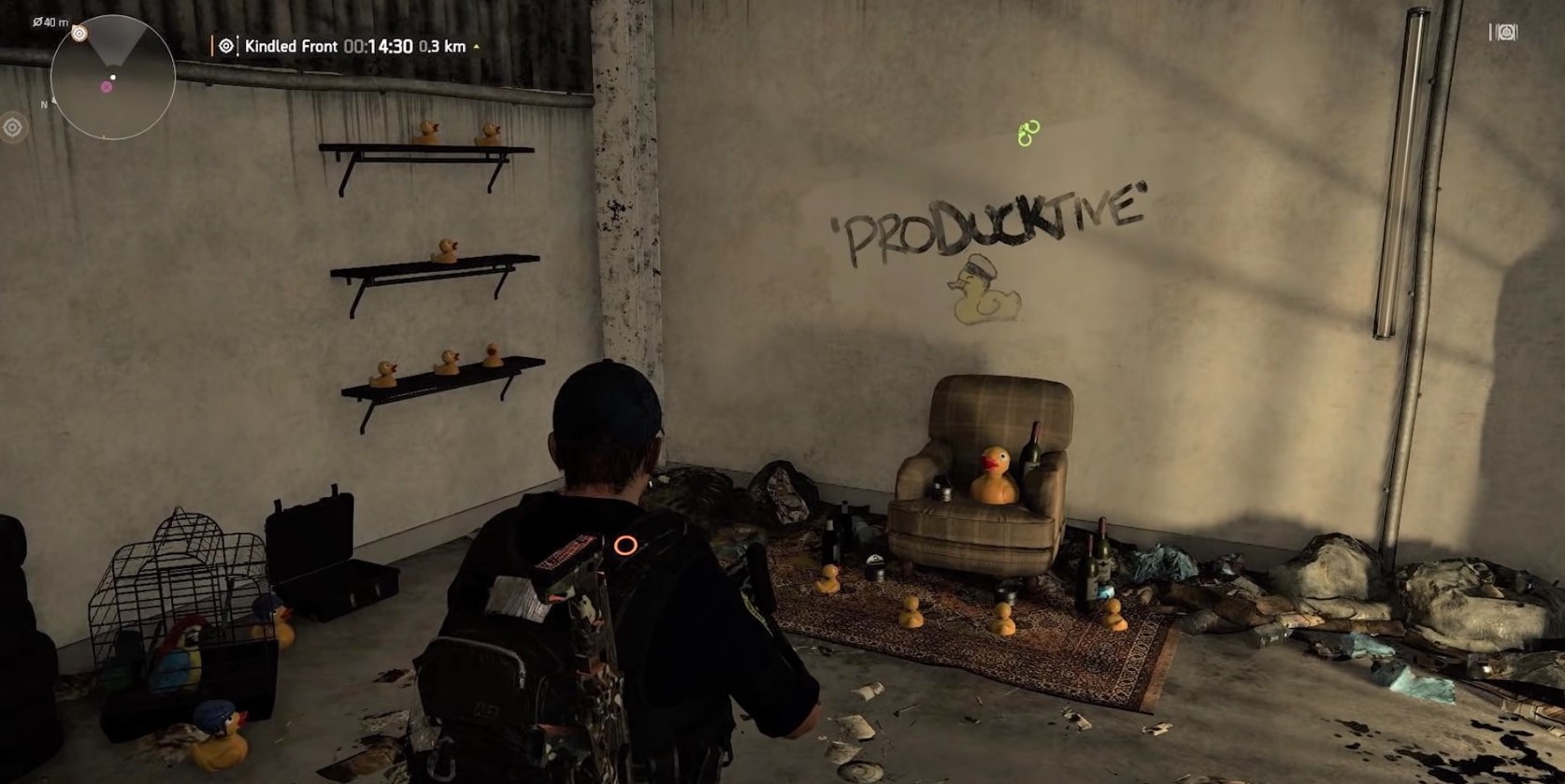 The love for The Division 2 duckies soon evolved, as other team members followed suit. This resulted in the many memorials of the sort you see throughout the world of The Division 2. They also became a key part of the environmental storytelling, and an unlikely symbol of hope for both the people and the players.
The final count of rubber duckies in The Division 2 is not established. Stanley has reiterated that not all of them have been found. The team also shared that a fellow Easter Egg, Tommy the Teddy Bear, was added with the same intentions. Those, however, were swiftly found by the community.