Epic Games' redundantly named Epic Games Store is doing quite well so far. It obviously has Fortnite's popularity helping it, as well as offering free games every two weeks. The userbase has been steadily growing, and you could say it is well on its way to competing with Steam.
As a matter of fact, it might actually be closer than you think. That's because gaming giant Ubisoft just made the power play of ditching Steam in favor of the Epic Store.
Is This An Omen For Steam?
The VP of Partnerships at Ubisoft, Chris Early, had this to say: "Epic continues to disrupt the video game industry, and their third-party digital distribution model is the latest example, and something Ubisoft wants to support."
Sure, that could be a complete load of bull. Ubisoft might simply be switching over because of Epic's 88/12 profit split instead of Steam's 70/30. But whatever the case, it seems like Steam is slowly but surely losing, well, steam. We've seen a recent trend where the larger companies are preferring to start their own services rather than rely on Valve's platform, such as when Activision's Black Ops 4 avoided Steam in favor of Battle.net (though, that might not have been the best choice, if recent news is to be believed).
Why Not Keep It Close To Home?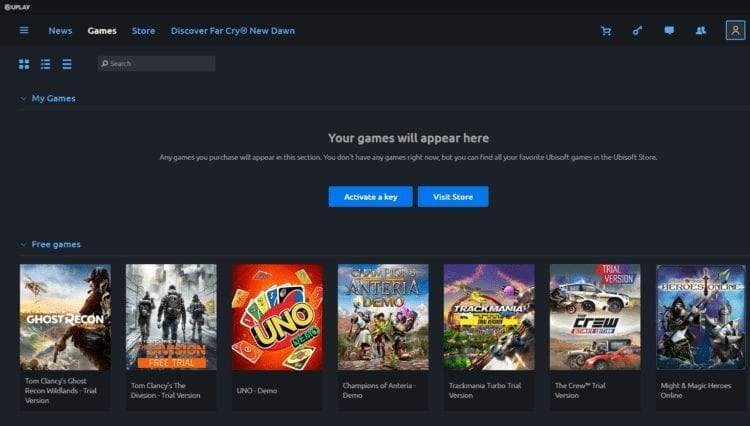 The interesting thing is, Ubisoft has their own launcher, Uplay. It automatically boots up whenever you launch an Ubisoft game anyway. So why wouldn't they just stick to their own store? Most likely because Ubisoft knows that Uplay is a mess compared to the Epic Store or Steam.
Ubisoft most likely wants The Division 2 to be the best success it can be, which would require it release without any of the problems other recent AAA titles like Fallout 76 have faced. We can trace many of Fallout 76's issues back to problems with the platform, after all. By partnering with Epic instead of relying on Uplay, Ubisoft can play it safe. It seems like Ubisoft wants all the publicity of hosting their game on a popular digital storefront, without having to deal with all the issues that come from managing your own marketplace.
Ubisoft Has The Cake But Wants To Eat It Too
Granted, it is pretty safe to say that The Division 2, coming out March 15, will launch on both the Epic Games Store and Uplay. But, it remains to be seen just how many fans of the company will follow them to this new digital marketplace.
What do you think? Is this the smart move on Ubisoft's part, or just a greedy one that'll bite them back soon? Let us know your thoughts in the comments down below.