It is definitely easy to shoot someone from far away. However, when it comes to melee combat, doing it up close and personal requires a little more finesse. This is perhaps best represented currently by Ubisoft's third-person fighting game, For Honor. If you have yet to have the chance to dish out some hurt, For Honor is going free to play this weekend starting from Thursday, July 23.
Fight for everything
In fact, players will have access to everything available in the Standard edition. That covers the campaign and multiplayer modes altogether. For PC players, you can get For Honor via Uplay or the Epic Games Store, starting from 9 AM ET on the same day. On Steam, players can download For Honor at 1 PM ET. The free to play weekend will last all the way until July 27, 4 PM ET. Prepare yourself to "cross swords with Vikings, Samurai, Knights, and Wu Lin across a wide variety of battlefields and game modes."
For those who really enjoyed yourself, you can look forward to keeping your momentum going after the weekend. For Honor will be on sale for up to 80% during this period, and all progress made during this free-to-play weekend will carry over.
While For Honor definitely had some stumbles during launch, it has grown into quite a game. Just like Rainbow Six Siege, Ubisoft has provided plenty of support to the community. Limited-run events, new characters, new loot, and new factions are part of the package. There is even a battle pass system in play now. Beneath it all lies a competent fighting game. Its unique perspective on combat, particularly when you can go toe to toe with one opponent, is still intensive and fun.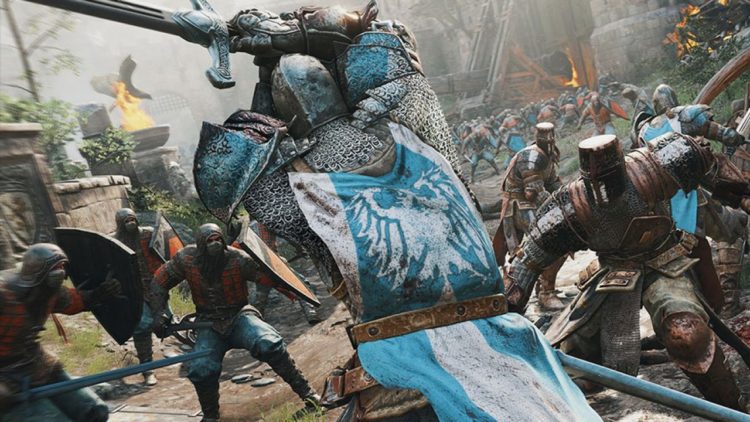 Considering the gaming landscape right now, there really is not something like For Honor on the market. A free-to-play weekend seems perfect for getting fresh blood in.