Update – 6/20 – 6:37 PM: The Killing Floor 2 free weekend is now officially live!
Update – 6/19 – 2:06 PM: Killing Floor 2's free weekend did not go live on June 18 as originally indicated by the publisher. Once the free trial is active, we will update this article.
Original Story:
This weekend will see a trio of FPS titles hosting free weekends over on Steam. Starting later today, Tripwire Interactive is kicking off the first of these with an extra-long free weekend for Killing Floor 2. The trial period will end on Tuesday, June 25, and the game will be discounted on Steam throughout the free weekend.
Tripwire is also kicking off its Summer Event for Killing Floor 2, titled Back and Kickin' Brass. This free-content update brings two new weapons called the "seal squeal" and the "hemoclobber." The former weapon is a harpoon launcher that attaches your enemies to the wall, then triggers a timed explosive. The latter is a hybrid attack/healing weapon. It comes in the form of a spiked club that releases gas which simultaneously heals your teammates while damaging enemies.
The new update also sees the return of the "objective mode," which comes with a new map titled "Steam Fortress." The objective mode tasks players with escorting and transporting mission critical items, all while fending off enemies. Along with the new map, Tripwire will bring back the Summer Sideshow Zeds, which will allow players to continue assisting Lockhart in his steampunk frenzy.
Killing Floor 2 has received a lot of strange and interesting updates, including the addition of a playable Santa-character. A prestige rank 5 also makes an appearance in the game's recent update, along with limited-time skins and cosmetics. For more information about the new weapons, map, and game mode, visit the Killing Floor 2 official blog.
Insurgency: Sandstorm update 1.3 brings a new map and game mode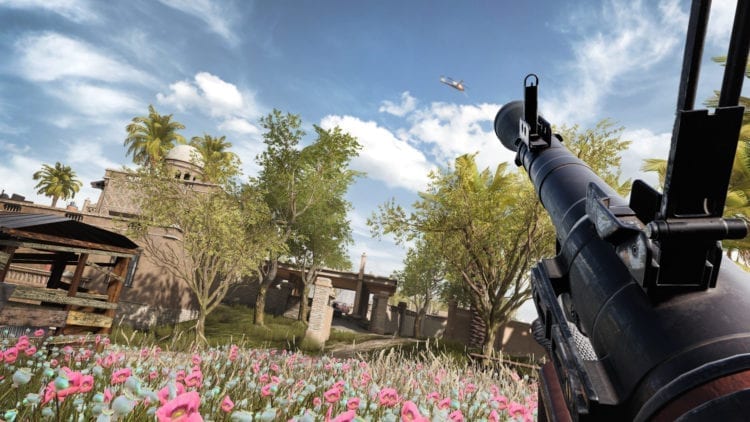 Starting on June 20, Insurgency: Sandstorm will host a free weekend on Steam too, this one lasting until June 24. The trial period comes in time for players to experience update 1.3, which features a newly released arcade mode. This mode, titled "Frenzy," offers a zombie-inspired experience.
Update 1.3 also brings a remake of the "Ministry" map, which comes straight out of the first game. Along with the new map, players also have two new weapons to experiment with. The weapons include the QBZ-03 Chinese assault rifle for insurgent forces and the VHS-2 Croatian assault rifle for security forces.
World War 3 gets in on the free weekend too
The Farm 51's latest Early Access game, World War 3, will also run a free weekend on Steam from June 20-23. Players will find themselves in a near-future global conflict, which features real-world cities such as Warsaw and Berlin.
World War 3 requires players to cooperative with their squad in order to succeed. The developers also attempt to allow players some freedom of choice in playstyle. Those who like to attack can push forward, whereas defense-type players can hang back and assist their team from afar. Either way, this forces people to cooperate and strategize with their team.
World War 3 also offers Strategic Map, which acts as a meta mini-game. Here, the player's progress can be viewed from the map, showing the player's loss or success. Over time, the Strategic Map offers resource rewards to the player.
Steam reviews have been mixed on World War 3. Still, many of the reviews confirm that the developer remains hard at work to fix and update the game. With everything that World War 3 promises, it would be great to see this game evolve into the developer's long-term vision, which is to offer an FPS experience that can't be found in other shooters today.
What do you think of this weekend's free offerings? Will you be playing any of these three titles? Let us know in the comments!