Valheim is still early in its, erm, Early Access. But if its Overwhelmingly Positive ratings on Steam and 5 million sales have anything to say, it's that the game is a roaring success. However, that doesn't mean there isn't room for more improvement. Hell, inventory and chest space has been a constant struggle for me and my Viking friends. If it's the same for you, then you should be happy to hear about today's patch. The latest update to Valheim is pretty sizable, increasing chest inventory space, making night wolves easier to tame, while also nerfing the harpoon.
That latter note may be disappointing for some. The 0.148.6 patch nerfs the harpoon's use, actively negating all damage against bosses. This is, of course, not the first time developer Iron Gate AB has had to go on a boss rescue mission. A February update made it so bosses couldn't be killed as easily anymore. Back then, the developer noted "u guys are killing them too fast." After today, you won't even be able to kill them with the harpoon either. Bummer.
The harpoon is only one line in a long list of changes coming with the Valheim update. It makes many other alterations to the game. I did say it was sizable, after all. For one, wolves that spawn at night are now easier to tame. Chest inventory space has been increased to 6×4 slots. The battle axe has been tweaked, allowing it to hit multiple enemies much easier. Other alterations that are a bit more ambiguous include fixes to one- and two-star creature health and "comfort calculation."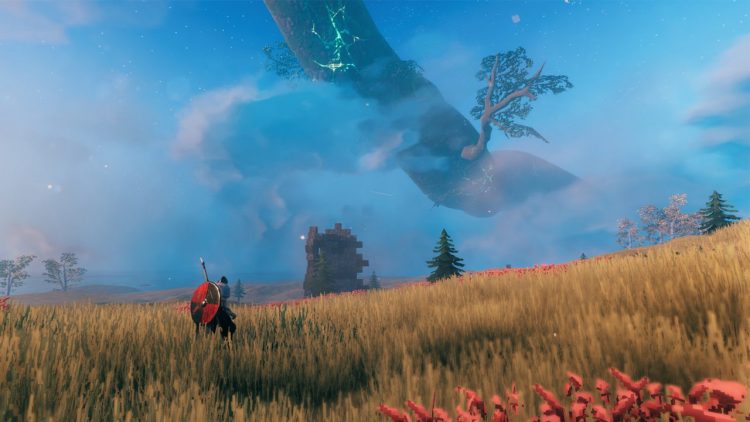 Connecting with your Viking brothers and sisters
Among the new changes coming with today's Valheim patch, the developer is including fixes to the game's networking. Starting now, you'll be able to refresh the server list even if it hasn't been loaded up to completion. The game will also be able to detect whether or not a detection is bad. There was also an issue causing the server to send "more data the longer a client was connected" — this is now fixed. Finally, the game's handing of bandwidth has been improved, allowing those with worse connections to have a better experience.
All in all, the update brings a lot of needed improvements to the world of Valheim — I know I'm excited about that improved chest inventory space. Now I don't have to line all my walls with chests. Well, maybe just not as much. To get the patch notes in their entirety, check out the list over at the game's Steam Community page.