Valorant is getting its first new map since the game was released four months ago. Icebox takes players to an icy tundra when Act III begins on October 13. Act III will also introduce a few changes to competitive matchmaking and, if Riot sticks to the one-agent-per-Act schedule, a new face to the roster as well.
Icebox to bring ziplines to Valorant?
Every map in Valorant has its own unique gimmick that might change up the game plan. Ascent has the closeable doors, Bind has the teleporters, Haven has its three bomb sites, and Split has the ropes. So what will Icebox bring to the table?
Well, it's difficult to tell with only a few shots in the trailer, but it does look like it may have a horizontal zipline crossing what looks to be a central area. A bright yellow rope can also be seen leading up to a very high window.
All in all, there's not too much to go on from just the trailer, but fortunately, we'll only have to wait a week to find out what Icebox has in store for us.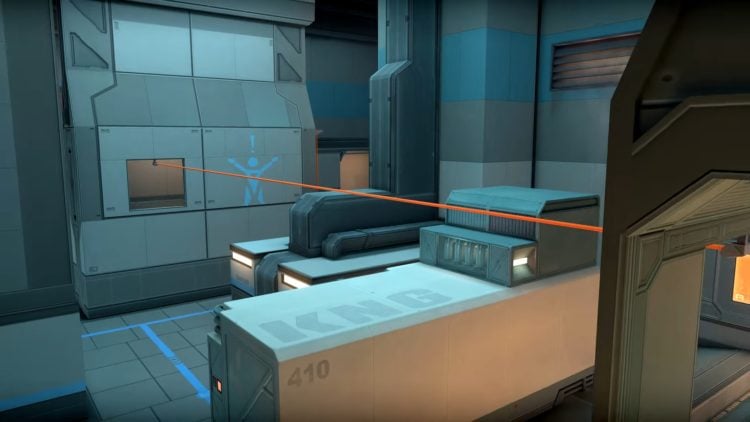 Act III competitive changes
Announced yesterday, Act III will also bring some changes to Valorant in the competitive playlist. Most notably, players will now be queued with players closer to their rank. The range has been reduced from six tiers to three, which means a Gold 3 player can only play with those up to and including Platinum 3 and down to Silver 3.
Players will also be able to select their preferred server for the best ping possible. Riot warns that it won't guarantee you the best server, but at least it'll significantly improve your chances. Neat!
For the better Valorant players among us in Immortal or higher, you'll now climb or fall down the ladder purely based on wins and losses, and how decisive those games were. Personal performance is out the window.
And speaking of Immortal-plus, there's potentially even more coming in Episode 2 next year. Riot is looking to limiting the queue size for Immortal and higher-ranked players to just two players. Matchmaking becomes more difficult the higher you go up the ladder, and by limiting the number of players that can queue together, Riot can make matches much more fairly balanced.
Act III looks to be a significant update to Valorant, and Riot is doing an excellent job to keep the game fresh and alive.