A physically mute Valorant player created a post on Reddit suggesting some changes to improve the in-game ping system to assist players who cannot or don't like to use voice chat. A member of the Valorant team responded to this post and revealed some of the plans Riot Games is already working on.
Initially, the Valorant team member commented on the Reddit post by saying "We'll digest the feedback and integrate into the roadmap accordingly." That willingness to take on well-articulated and logical community feedback is what has endeared the Valorant team to fans of the tactical shooter. Since the initial comment, the team member has elaborated on updates to the ping system already underway.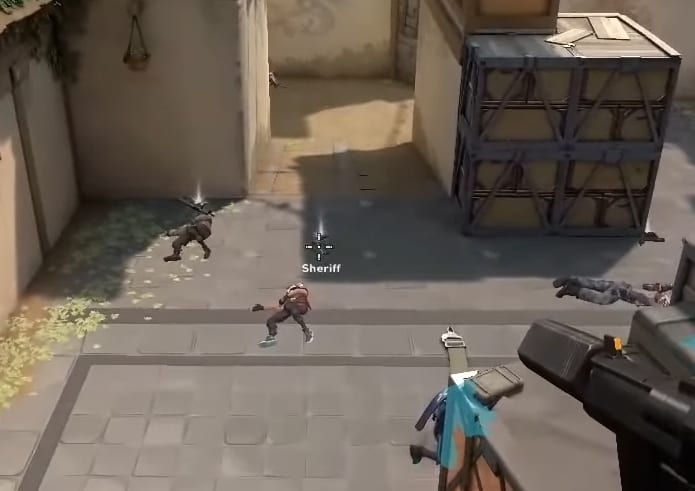 Agents speaking up
The added explanation about the changes planned for the Valorant ping system came in response to a comparison of the game's tactical voice lines to those of Paladins. They said that Riot is already developing an initial round of voice lines for major regions around each map. You can already see the details in chat when they are pinged. Now, you will hear the agents say them too. Hopefully, there's a limit on the amount of audio spam because sounds are a crucial aspect of Valorant gameplay.
There are already set voice lines players can use in-game to request assistance, like healing from Sage. The information provided by the Valorant team member said that more tactical voice lines will be added over time. Eventually, the key bindings will be completely customizable. So, if you like the way Paladins does things, you will be able to replicate it.
I play Valorant in Korea, where hardly any in-game communication is done in English. When I speak up, I'm either slammed with abuse or met with incredibly friendly chatter. It's a gamble each time, so I prefer to just ping info. Being able to ping tactical voice lines would make my Valorant games a lot easier. It would also considerably improve my team play. Communication is a massive aspect of a tactical shooter like Valorant.
Riot Games is currently on a two-week hiatus. However, the developers working on Valorant have a lot waiting on their plates when they return to work. Last week, they explained how they were planning to tackle hit registration issues. Now, it turns out tactical voice lines have also been on the list. Let's not forget that a new agent will arrive with Act III and a new map with the next episode, too.