The beginning of the Valorant closed beta has mostly been an overwhelming success. The game has seen some extremely high viewership numbers, and millions of hopefuls are desperate to get access to the closed beta. But with access handed out randomly through Twitch drops, some people are going to extremes to try to get in.
Now, Riot's dynamic Valorant duo, Anna Donlon and Joe Ziegler, have released a new post. This provides clear details on how beta access is handed out and how Riot is dealing with viewbots and account buyers and sellers.
What counts towards a Valorant closed beta Twitch drop
This first thing gamers that want access need to do has been said over and over again: link your Twitch and Riot Games accounts. If you haven't done that, get on it. After that, all you can do is watch the correct Twitch streamers and hope you get a drop.
This has led to many people trying to maximize their chances by watching multiple streams at the same time, using viewbots, and creating multiple accounts. You can stop all of that right now, though. Riot has outlined exactly what counts towards your chances of getting a Valorant beta access drop, and none of that helps.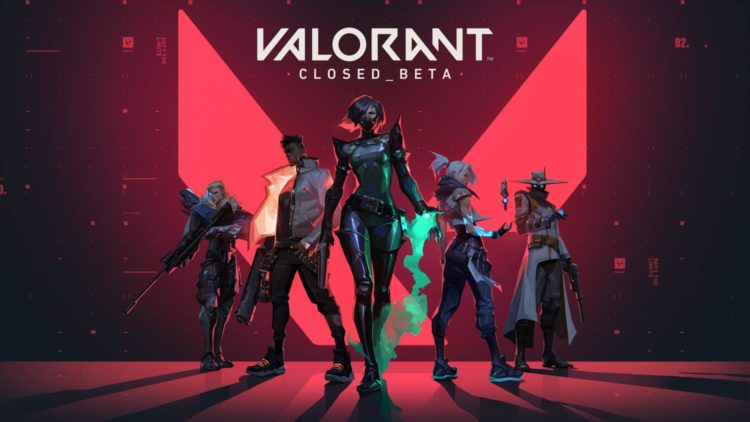 You need to watch for a couple of hours before you are eligible for a drop. You've probably all done that part already. The Valorant team is tracking your view time, so they know what's up. The drops are handed out randomly, but people who have spent more time watching Valorant on Twitch do have a higher chance. However, there are diminishing returns on your amount of hours watched. That means there's no need to watch more than you actually want to. There's also no need to watch multiple streams, as it won't help your chances.
Every time a wave of drops goes out, you are eligible – even if you aren't watching at the time. The Valorant team wants people to take breaks and stay healthy. There's no need to burn yourself out. You may now breathe a huge sigh of relief. And sleep, if you haven't for the past 48 hours.
Bots and the black market
With the demand for Valorant beta access being so high, there are always going to be people trying to take advantage of it. Riot has said it is actively looking into people who gain access and then sell their accounts. It has also warned players not to buy accounts. If you do, there is a chance your account will be banned by launch.
The other major issue the Valorant team is dealing with is viewbotting. Joe and Anna have assured those sticking to the rules that both Riot and Twitch have systems in place to distinguish bots from people. And here's the proof.
We've banned a pile of VALORANT closed beta account sellers and botters to free up more entitlements. Tracking more. Don't buy accounts, you might lose them!

— VALORANT (@PlayVALORANT) April 9, 2020
Justice!
It should go without saying at this point, but the last thing to note is that donating, subscribing, and following the streamers on Twitch will not increase your chances of receiving a closed beta drop.