The competitive scene of gaming can be a tough one. Battle royales are, well, battling it out, gamers have plenty of first-person shooters to choose from, and fighting games can cater to almost every fancy. The digital trading card game niche is no different. Established titles like Hearthstone and Magic: The Gathering must constantly fight for dominance against newcomers like Gwent. Another of those TCG challengers was Valve's Artifact, a deep card game experience that unfortunately alienated the casual player.
A return on the horizon
Despite it being a creation of Valve, Artifact endured a slow and mixed start in 2018. This was followed by a plunge in player numbers, and the game was essentially dead a few months later. While it is certainly a stain on Valve's good record, Gabe Newell isn't exactly down in the dumps because of it. In a recent interview, the industry legend stated that "Artifact was an interesting failure in its first go-round. We were surprised. We thought that it was a really strong product."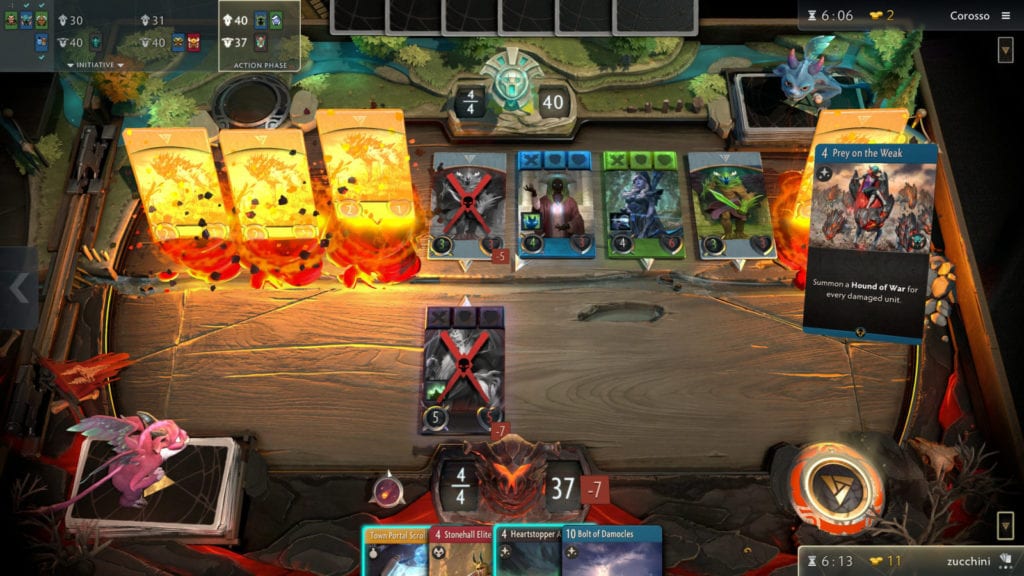 Just a year ago, Valve still harbored hopes of giving Artifact another go. However, the silence that followed definitely did not seem like a good sign. Both of Artifact's designers, Richard Garfield and Skaff Elias, were let go after the game's release. However, in the same interview, Newell noted that Valve is still working on the game. The changes being made are so huge that, internally, the team refers to the project as Artifact 2.
"We ran an experiment, we got a negative result, and now we need to see if we've learned anything from that, so let's try again. And that's what [the Artifact team] have been doing and that's what they're getting ready to release," Newell said. "Based on the reaction to it, what was wrong with the product? How did we get there? Let's fix those things and take another run at it."
A tease
Of course, this was swiftly followed by a tweet from Artifact's Twitter account, its first since March 2019.
Artifact: Under Constructionhttps://t.co/QvJaieH5gf

— Artifact (@PlayArtifact) March 20, 2020
A brief update on the game's website also called it "under construction" before promising more news to come after the launch of Half-Life: Alyx. With that game now available, we will definitely keep our eyes peeled for Artifact.