Games have always brought us to mystical lands full of fantasy creatures. However, it has always been fun to see ancient legends come to life in urban settings. Vampires are but just one of those examples. The idea of being a bloodthirsty creature of the night is definitely appealing to some, and you will get to do more of that with the announcement of Vampire: The Masquerade: Shadows of New York.
Developed by Draw Distance, this new visual novel will serve as a sequel of sorts to 2019's Vampire: The Masquerade: Coteries of New York. Console and PC players will get to experience this standalone story later in 2020.
A trap is set
Vampire: The Masquerade: Shadows of New York follows a young lady from clan Lasombra. The description of the game certainly paints a grim picture to say the least.
"You're a nobody. An outcast in your own vampiric sect. A political prisoner of no particular value. An immigrant who never found her roots in a city of immigrants. A chainsmoker whose favorite pastime is staring blankly at the streets through the windows of a fast food joint at 4AM," the Steam page reads.
"The sinking feeling in the pit of your stomach tells you that you're doomed, and distorted voices from the shadows seem to agree. The curse of your clan makes interacting with everyday technology difficult. Dissociation is your natural state."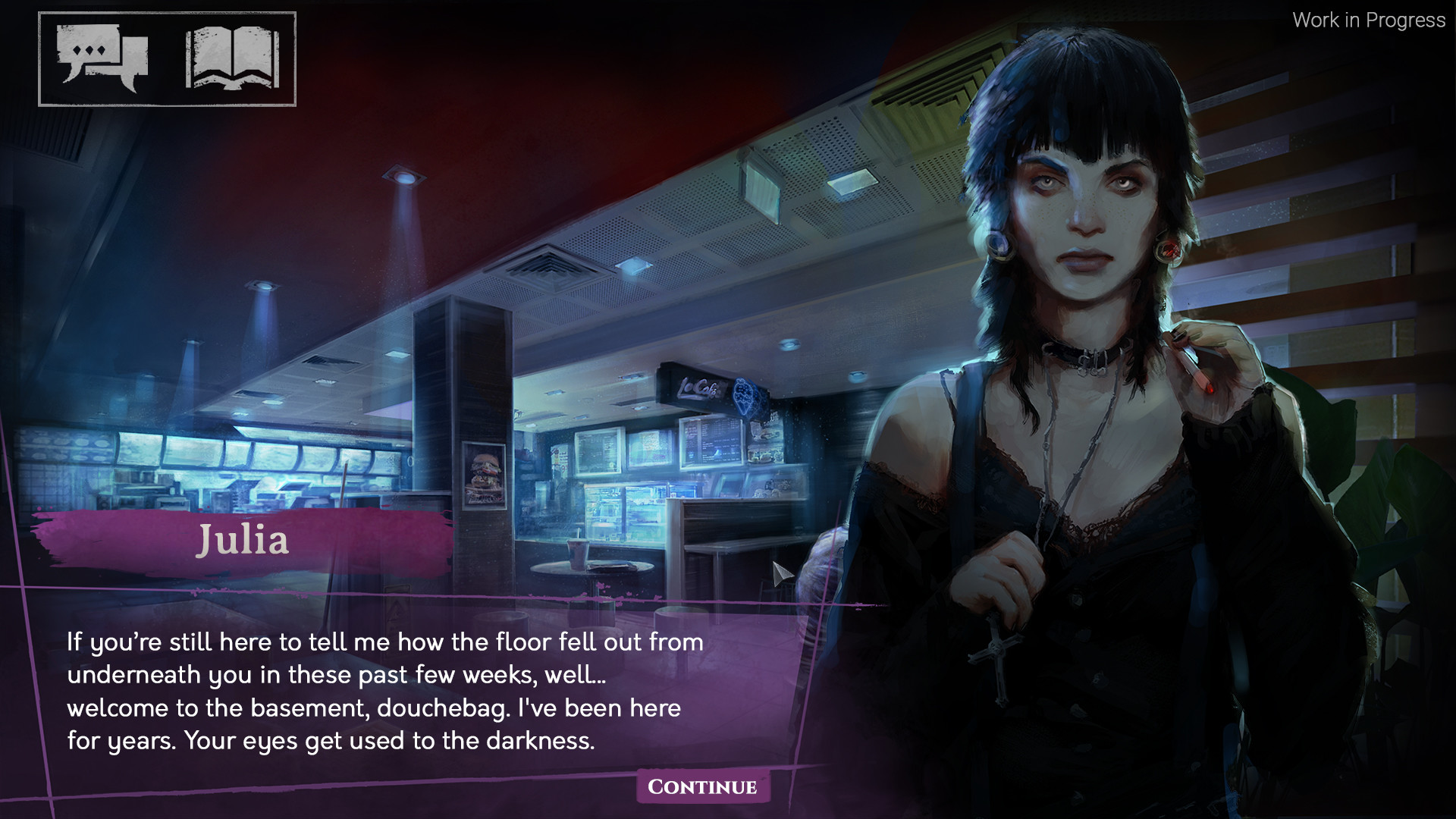 Things take a turn for the worse when you are chosen to investigate the death of the leader of New York's Anarch. It is obviously a trap, part of the "the eternal struggle for power between warring vampire generations."
As a Lasombra, it will be up to the player to prove everyone wrong for underestimating you.
Although you do not necessarily need to have played Vampire: The Masquerade: Coteries of New York, there will be many callbacks and references to the larger Vampire: The Masquerade universe. Draw Distance has also recommended multiple playthroughs to get the full story.
Vampire: The Masquerade: Shadows of New York will launch later this year. It will make the wait for Vampire: The Masquerade — Bloodlines 2 just a little easier.