Are you a fan of bashing, slashing, and immolating grotesque rat-men? Well, it's time to get back in the saddle. Vermintide 2's Season 2 event is now live, bringing with it a host of changes and additions to the game. Foremost is the addition of an in-game shop, but players can also return to Castle Drachenfels from the first game.
Lohner's Emporium of Wonders
Called Lohner's Emporium of Wonders, the in-game shop is now live for version 2.1.0. By completing daily and weekly quests, you will earn currency and actually obtain the cosmetics you want. At launch, the store only contains hats and hero skins, but Fatshark states that it "aim[s] to add more content over time." I imagine new weapon skins and hero portraits might be on the menu.
Premium cosmetics are also available for purchase as Vermintide 2 DLC on Steam. As for why developer Fatshark decided to add Premium items into the game, they had the following to say:
The reasons behind this are that we want to try to release content that involves gameplay for free while charging for a few premium cosmetics instead. By adding a few select cosmetics that you can purchase for real money you can support the studio and we can create more free content updates, such as the Curse of Drachenfels levels.
According to the devs, the shop will only contain cosmetic items and will never be "pay-to-win." So, there you have it. If you don't want to spend real money, you can complete daily and weekly quests and still get what you want. I actually like the addition of the shop. As I noted in my article earlier this week, I have over 130 hours in Vermintide 2 and have never managed to find any cosmetics. Also, perhaps most importantly, Saltzpyre can now wear a pig with purity seals of Sigmar.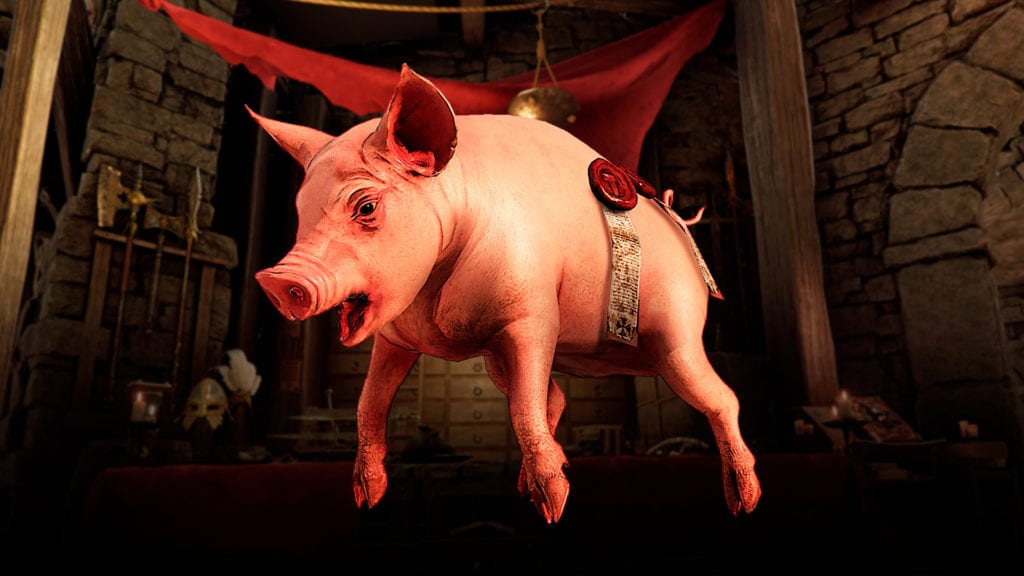 The Curse of Drachenfels
Vermintide 2's second season sees the return of a rather difficult level from the first game, Castle Drachenfels. Only the first level is available at the moment. Later on, the second and third levels will be made available as well. These maps are distinct because they are being released for free. Back to Ubersreik, the DLC that saw players return to certain levels from the first game, was sold as DLC.
In addition, Vermintide 2's weaves — part of the end-game — are now available in quick-play. Previously, you had to assemble a group of players, so it was a hassle if you couldn't get your friends online at the same time. You can also play weaves with bots.
For a full list of patch notes and changes, check out the official site. Vermintide 2 is currently available for purchase on Steam at a discounted $7.49 USD.