There are some games that have lived long in our memories. The shock and awe that had previously gripped us have not loosened their hold, but thankfully, we have remakes to relive them all over again in a more modern context. Nightdive Studios' remake of the original System Shock using a new engine is one of them, but that is not all the studio has up its sleeves at the moment. Nightdive Studios is also currently working on an enhanced version of System Shock 2, and it appears to have VR controls.
Talk about a bolt from the blue. The latest tweet from the studio shows System Shock 2 being played with a Valve Index controller. That is one of the premier VR devices out there. Based on what was shown, it appears to control quite nicely. The video demonstrates some swinging movements, interacting with a ladder, and the killing of a psychic monkey.
While this is definitely not on most fans' minds when they asked for an update about System Shock 2 Enhanced Edition, at least this is something. When the studio started its Kickstarter for the remake of the first game, VR support was one of the stretch goals.
Although that did not come to fruition, it seems System Shock 2 will get the VR support instead.
Our Notifications: "Is System Shock 2 EE still a thing?"
Us:🐒🔧 pic.twitter.com/nYgX0xnVBa

— Nightdive Studios (@NightdiveStudio) January 10, 2021
Layers of fear
There are certain parts of System Shock 2 that would benefit from VR. The added immersion would only make the sound design of the game even better. A face-to-face with Shodan sounds just about perfect for a shock to the system.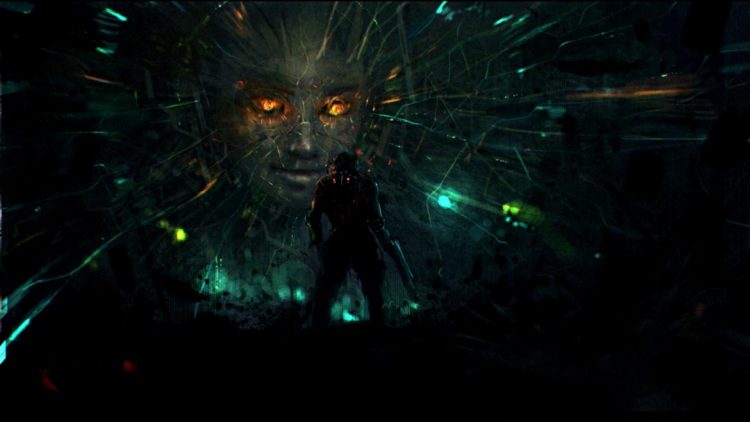 Nevertheless, it seems that progress on System Shock 2 Enhanced Edition is going just fine. If VR is a thing in System Shock 2, we cannot wait to see what else awaits. In the meantime, there is still the original remake to look forward to. System Shock 3 is also a thing. That is being developed by Otherside Entertainment.