Warframe developer Digital Extremes teased two upcoming updates last February on its official Twitter. At the time, all we knew is that the first of the updates, Scarlet Spear, would be coming sometime soon. After preparing the game, the wait is now over as Warframe's latest event went live earlier today and brings with it plenty to do.
The event will see players defend the Veil Proxima from a Sentient invasion. If you can't stop them in time, the entire Origin System could become under threat. You're tasked with working together with your fellow Tenno to fight off the Sentient and retake what is rightfully yours.
Scarlet Spear event
You can get started by heading over to Earth and selecting the Scarlet Spear mission. However, Mastery Rank 3 is required to unlock and access the mission. Before you jump in be sure to purchase an OpLink from Little Duck for 1,000 credits. Without this, you won't be able to upload your kill codes and progress through the event.
Alongside a new cinematic, Scarlet Spear will also introduce several other things. Most notably, a brand new weapon, weapon variant, and Stance Forma Blueprint. You will able to purchase all new content with Scarlet Credits, a new faction-specific currency that can only be earned in this event.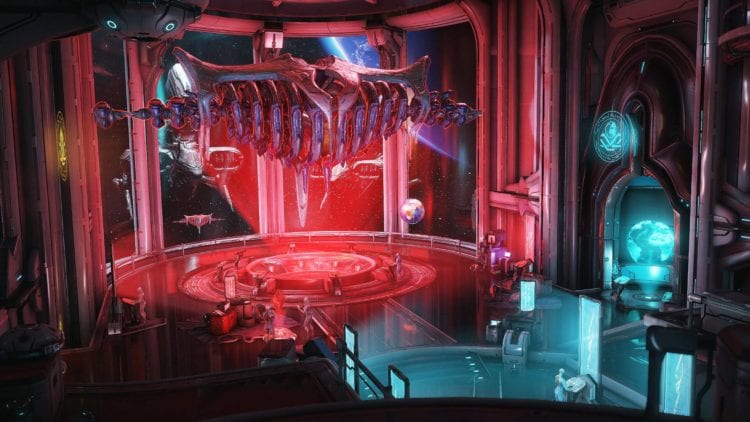 The new Basmu plasma gun will cost 15,000 Scarlet Credits whilst the Ceti Lacera gun variant is the most expensive at 20,000 Scarlet Credits. Alternatively, you can opt to buy new cosmetics such as The Ballroom Simulacrum instead. There's plenty of items to grind for but be aware that the event ends April 21 at 2 PM EST.
Once the event ends, you will no longer be able to trade with Little Duck. That also means any Scarlet Spear-specific equipment will be locked away and inaccessible. If you're interested, you can download Warframe for free on Steam or purchase the Starter Bundle for $19.99 to get yourself off the mark.