During The Game Wards, Warframe revealed that it's newest expansion is live right now. Warframe is a dauntingly complicated free-to-play action game, but the newest expansion, Empyrean, just sounds so cool. Empyrean will see players take to the stars in four-player co-op action, but that's not all. Check out the trailer below.
Take to the stars
In Warframe: Empyrean, four players are now able to engage in space combat on your own ship, the Railjack. Similar to Sea of Thieves, you will need a player to pilot the ship and also have players ready to man the weapons to take down enemy spacecraft. That's not all, though. You can siege and steal enemy ships, and from the trailer, it looks like you can launch one of your teammates out to infiltrate the enemy ship. Nothing like launching yourself through space to kill some bad guys with a space katana.
There's also a bit of FTL mixed into Warframe: Empyrean. During missions, dynamic events might present problems to your team. Some of the problems include Void Storms that disable equipment or enemy boarding parties that try to take over your Railjack. You'll need to communicate with your teammates in order to stave off disaster and survive.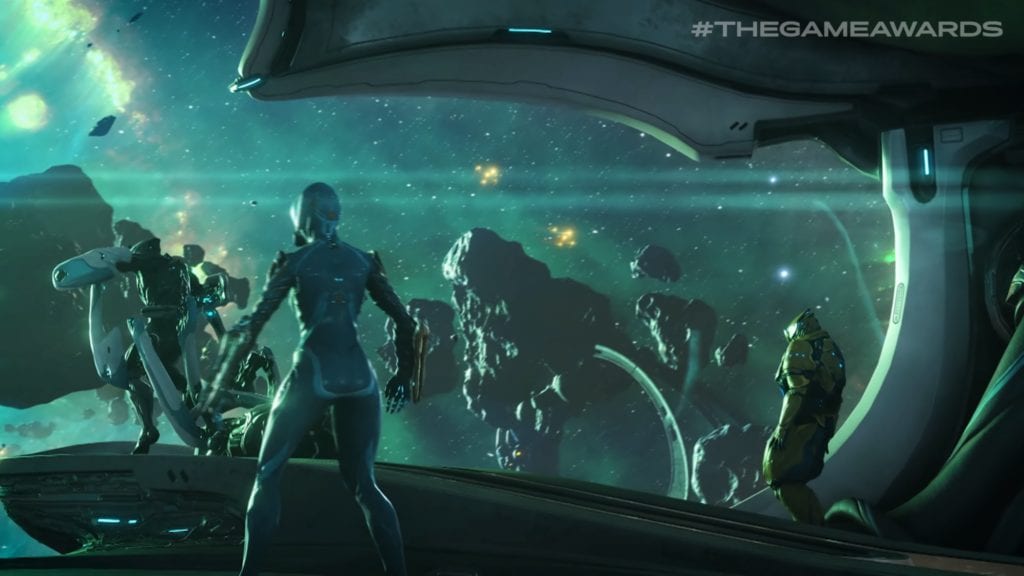 Support network
You might be in space, but you're not alone up there. While piloting the Railjack in combat, you can signal friendly squads on the ground using the Squad Link. This creates a multi-mission objective for players on the ground where they can help lower enemy shields, steal data, and more. It's a pretty interesting take, but as someone who hasn't played much Warframe, I have no clue how it might work in practice.
Your Railjack, your way
If customizing stuff is your thing, good news. Warframe: Empyrean lets you customize your Railjack in drydock. You can upgrade equipment, change cosmetics, or change your weapons loadout. And boy are there a lot of weapons. You've got auto-cannons, pulse lasers, EMP stun weapons, missiles, and more. And once you're done, you get to give your ship a name and slap it right on the hull.
For more information head here. If you're interested in trying out Warframe: Empyrean, head on over to Steam.