Do you like Wargroove, Chucklefish Games' answer to classic pixelated Advance Wars titles? If so, good news: the co-op DLC campaign, Double Trouble, is now available as a free download.
Two players can now work together across a brand new campaign designed specifically for cooperative play, featuring three new commanders, playing with two new units, and playing across a brand new volcano map theme. What's more, with the DLC, players will finally be able to play their own custom campaigns against friends (or enemies) online, providing an even greater incentive to start dabbling in Wargroove's extensive map editor.
Double Trouble
The new Double Trouble DLC adds new gameplay quirks that help Wargroove to surpass its obvious inspirations. As with Stardew Valley, another game published by Chucklefish, a game that wears its influences on its sleeve can't really be faulted if it also offers an updated, expanded approach to the formula that made its muse so popular.
Alongside the free DLC campaign, Chucklefish has also used the Double Trouble update to provide a few new tweaks to standard Wargroove gameplay. These include expanding the customization options for the game's editor tools, allowing players control over how much damage units do, counters to allow for unique scenario construction, and "gizmos" such as levers or traps to help add further variety to homemade battles.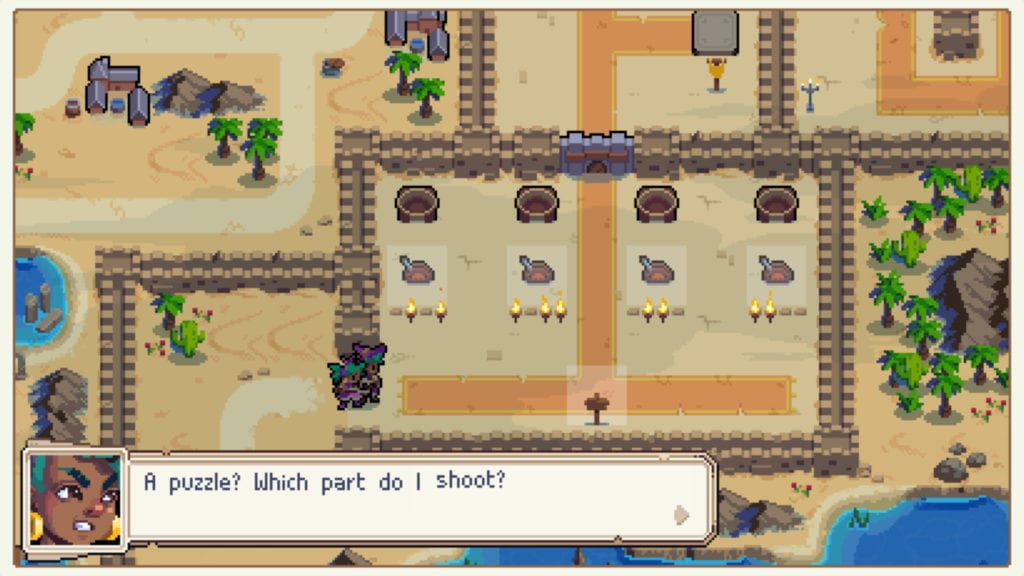 All of these new options serve Chucklefish's continued efforts to make Wargroove a self-sustaining powerhouse of original campaign content. As nice as it is to have access to official new campaigns like Double Trouble, the option to try out player-built campaigns is one of the game's more appealing draws.
Chucklefish has also taken the opportunity to slightly alter the cost of various units in an effort to better balance the gameplay. The studio is known for going above and beyond to keep its games relevant to players of all skill levels, and Double Trouble is therefore yet another example of how to keep a community happy and active long after a game's launch.