The beginning of Call of Duty: Warzone Season 5 saw the opening up of the Stadium. Now, players have discovered a new keycard which can be used to open a room in the Stadium. In both seasons three and four, players found phones that could be interacted with around Verdansk. It was later discovered that the phones revealed numeric codes which could be used to open the mysterious Bunker 11. Since the launch of Season 5, players have discovered that the P2-16 keycards could reveal something similar.
Tracking down these Warzone keycards is quite simple, as they are located in and around the Stadium. However, since the Stadium is now a popular drop, you may have to fight your way to them. Once you get your hands on a keycard, take it to a small room inside the stadium parking garage. Inside, you will find some loot boxes, as well as a computer screen. You can interact with the computer, which displays symbols and messages. Oddly enough, the codes the computer gives you are different every time.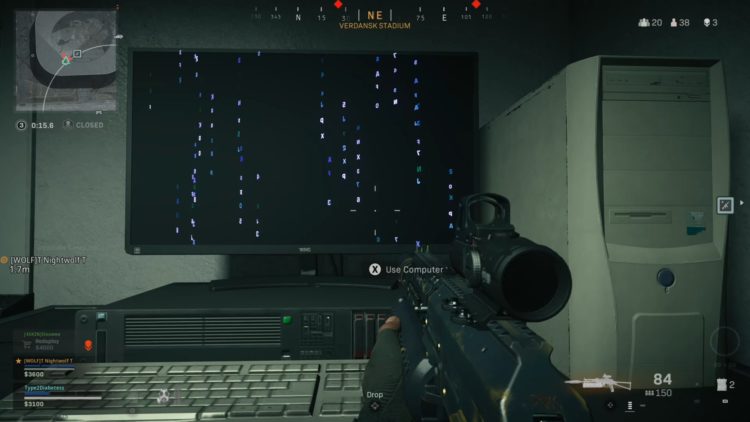 More hints towards the next Call of Duty?
Although it is unknown what these strings of codes are for, it could be just the beginning of the Season 5 puzzle. It is important to note that the red access keycards have been added back into the game. These other Warzone keycards open up the bunkers, meaning the information from the P2-16 keycard could link to them. Call of Duty: Warzone is transitioning towards the theme of the next Call of Duty title throughout Season 5, so fans should expect more developments and clues.
Recently, it was announced that Treyarch and Raven Software are collaborating on the next title. A Doritos campaign leaked that the new title will be Call of Duty: Black Ops Cold War. There is no doubt that an announcement or reveal will be coming soon. Until then, fans should keep an eye out for further clues in Verdansk.